---
U2 superó en ventas al resto del Top 5 combinado en el camino hacia el 11 ° álbum Número 1 con 'Songs of Surrender'
Written by rasco on March 20, 2023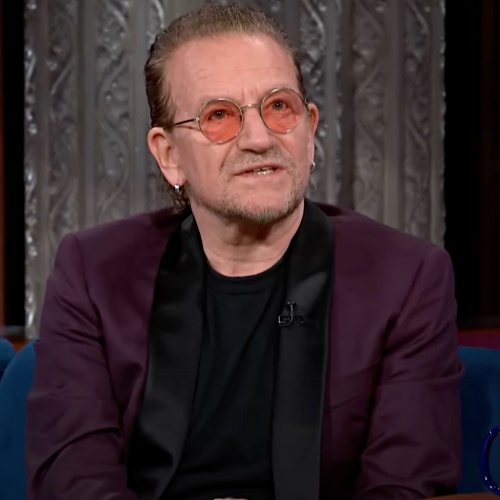 U2 supera en ventas al resto del Top 5 combinado, ya que Songs of Surrender lidera la carrera para convertirse en su undécimo álbum número 1 en el Reino Unido.
En su nuevo LP, los legendarios rockeros irlandeses, encabezados por Bono, The Edge, Adam Clayton y Larry Mullen Jr., han vuelto a grabar y reinterpretar canciones que abarcan los 40 años de carrera de la banda. El álbum comparte un nombre con las memorias de Bono publicadas el año pasado, Surrender: 40 Songs, One Story.
Songs of Surrender otorgaría a U2 su undécimo éxito en las listas del Reino Unido y su primer álbum en llegar a la cima de la lista de álbumes oficiales en más de una década. Alcanzaron la cima por última vez con No Line on the Horizon de 2009, y obtuvieron entradas consecutivas en el Top 10 en la última década con Songs of Innocence de 2014 (6) y Songs of Experience de 2017 (5).
Los mayores éxitos de la banda, U218 Singles, también parece estar listo para reingresar al Top 40 esta semana (33), habiendo alcanzado previamente el número 6 en 2006. Vea la historia completa de las listas oficiales de U2 aquí.
El cuarteto de indie-rock de Brighton, Black Honey, podría obtener su segundo récord Top 10 (y el más alto hasta ahora) con A Fistful of Peaches (3), mientras los titanes estadounidenses del pop-punk All Time Low navegan hacia su quinto Top 10 con Tell Me I' vivo (6).
Más abajo, el grupo de hard rock de Irlanda del Norte, Answer, busca obtener su primera entrada en el Top 20 con Sundowners (12) y los grandes éxitos de los vástagos del movimiento de rock de Madchester, Inspiral Carpets, The Complete Singles se mueven para convertirse en su récord más alto desde 1995 (16).
Tras el comienzo de su tan esperado Eras Tour en Estados Unidos, un cuarteto de los álbumes más populares de Taylor Swift asciende a la actualización de la lista oficial de álbumes. Midnights (7), la obra pop de 2014 1989 (25), Lover de 2019 (29) y la obra maestra de lockdown folklore de 2020 (37) encabezaron la lista de álbumes oficiales tras su lanzamiento.
La banda escocesa de indie rock Frightened Rabbit celebra el décimo aniversario de su cuarto álbum Pedestrian Verse con una reedición en vinilo, en memoria del difunto líder Scott Hutchison (32). El debut de la banda en un sello importante, originalmente alcanzó el puesto número 9 en 2013.
Finalmente, el noveno álbum del grupo electrónico francés M83, Fantasy, podría convertirse en su segunda colección Top 40 (35).
---
Descarga nuestra APP BEONERADIO
Google Play | Apple Store
www.be1radio.com
Instagram: @be1radio
---