---
Zona de Metallica en el primer álbum número 1 del Reino Unido en 15 años con 72 Seasons
Written by rasco on April 17, 2023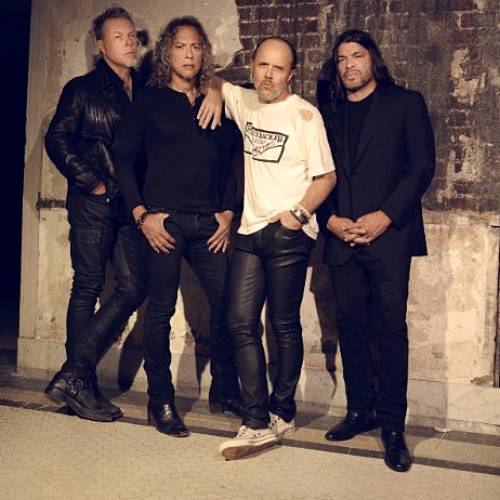 Metallica está en camino de su cuarto álbum número 1 en el Reino Unido, y el primero en casi 15 años, con su undécimo disco de estudio, 72 Seasons.
Los dioses del heavy metal, compuestos por James Hetfield, Lars Ulrich, Kirk Hammett y Robert Trujillo, han alcanzado previamente la cima de la lista de álbumes oficiales con otros tres LP; Metallica (1991), Load (1996) y Death Magnetic (2008).
Mientras tanto, Intellectual Property de la banda de Houston Waterparks podría convertirse en su primer disco Top 10 en el Reino Unido (2). Este es el quinto álbum del trío, que combina elementos pop, rock y electrónicos en su música, que obtuvo su primera entrada en el Top 40 en el Reino Unido con sus Grandes éxitos de 2021 (37).
Celebrando los 50 años desde su lanzamiento por primera vez, la obra histórica de David Bowie, Aladdin Sane, que encabezó las listas de éxitos en 1973, se dirige a un reingreso al Top 10 (7) gracias a un lanzamiento especial de aniversario en vinilo a velocidad media maestra, también vinculado a una exhibición para el álbum icónico que se muestra ahora en el Southbank Centre de Londres.
Tales of Time del guitarrista estadounidense de blues-rock Joe Bonamassa parece destinado a convertirse en el sexto álbum de Bonamassa en ingresar al Top 10 de la lista oficial de álbumes.
El primer álbum de estudio de la ídolo del rock alternativo Natalie Merchant en casi 10 años, Keep Your Courage, se dirige a un debut en el Top 20 (14), al igual que Neil Young y la grabación en vivo del 50 aniversario de los Santa Monica Flyers de Somewhere Under The Rainbow 1973 – Live de Londres (15).
La banda británica de indie rock Amber Run se dirige a su álbum más alto en las listas del Reino Unido hasta el momento con How To Be Human (25), potencialmente su segunda colección Top 40.
Finalmente, el álbum debut del rapero británico Avelino, God Save The Streets, debutará en el Top 40 en el número 34.
---
Descarga nuestra APP BEONERADIO
Google Play | Apple Store
www.be1radio.com
Instagram: @be1radio
---
Continue reading