---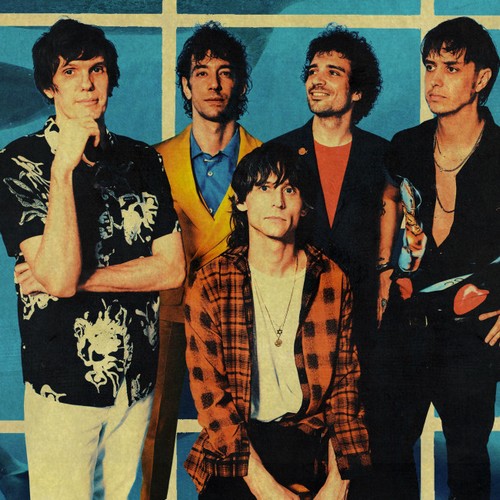 The Strokes encabeza Luno presenta All Points East 2023.
Las leyendas independientes de Nueva York, que realizaron su primer espectáculo en el Reino Unido en cuatro años en el festival en 2019, volverán a encabezar el cartel en el Victoria Park de Londres el 25 de agosto.
El apoyo proviene de sus compañeros Yeah Yeah Yeahs, además de Girl in Red, Amyl and The Sniffers, Angel Olsen y black midi.
Julian Casablancas y compañía lanzaron su tan esperado seguimiento de Comedown Machine' de 2013 en abril de 2020, 'The New Abnormal', y la banda espera que los fanáticos no tengan que esperar tanto para su próximo trabajo de estudio, porque son " un poco más rápido" al escribir y grabar en estos días.
El líder de 44 años dijo en ese momento: "Creo que ahora será un poco más rápido. Creo que tenemos algo bueno. Tenemos una buena relación con Rick". [Rubin].
"En teoría, toco madera, deberíamos estar trabajando más rápido.
"Es difícil predecir algo, pero esa sería mi suposición… ¿Albert?"
El evento de varios días también contará con la actuación principal de Stormzy, lo mejor de Londres.
El rapero ha comisariado el cartel del 18 de agosto para celebrar el lanzamiento de su aclamado LP de 2022, 'This Is What I Mean'.
En un video compartido en Twitter, dijo: "Estaba pensando qué sigue, porque hemos hecho tres O2, apaga eso. Le dije al equipo, tenemos que hacer algo más grande, algo mejor, algo diferente".
"Tuvimos reuniones consecutivas, intercambiando ideas. Entonces me di cuenta, comencé a anotar ideas pensando: banda en vivo, necesito una banda en vivo".
"Agosto de 2023, algo de verano, al aire libre, para la gente, siempre para mi gente. Así que agosto de 2023, Victoria Park, más información próximamente… Día de esto es lo que queremos decir. Difícil".
Las entradas para The Strokes en All Points East saldrán a la venta el viernes 27 de enero a las 10 a. m. GMT a través de www.allpointseastfestival.com.
---