---
Sam Ryder se ha "separado amistosamente de su sello discográfico"
Written by rasco on September 3, 2023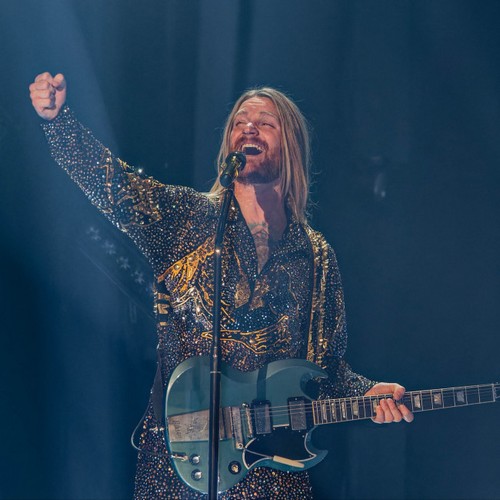 Se dice que Sam Ryder se separó "amistosamente" de su sello discográfico.
Según los informes, el cantante de 'Space Man', de 34 años, se separó de Parlophone, con quien firmó en 2020 después de convertirse en una estrella viral, solo un año después de saltar a la fama mundial en el concurso de la canción Eurovisión 2023.
Un experto en música le dijo a The Sun: "Sam tenía un contrato para un álbum con Parlophone y cuando el contrato terminó, él y el sello decidieron que era mejor tomar caminos separados.
"Está ansioso por tomar una nueva dirección musical, así que la próxima vez intentará algo nuevo.
"Sin embargo, ha sido una separación amistosa y Sam se siente positivo sobre lo que sigue".
Sam fue coronado ganador del concurso Ultimate UK Eurovision Song tras una votación para descubrir la canción favorita del país y
El año pasado quedó segundo en el Festival de la Canción de Eurovisión en Italia, con su éxito 'Space Man' que le dio al Reino Unido su mejor resultado en más de 20 años.
Ha actuado en el estadio de Wembley con Queen, ha colaborado con David Guetta y Sigala en 'Living Without You' y alcanzó el número uno con su 'There's Nothing but Space, Man!' álbum.
El cantautor recibió recientemente su primera nominación al Emmy por la canción de 'Ted Lasso' 'Fought and Lost'.
Insistió en una entrevista con The Sun que entrar en Eurovisión puede ayudar a las carreras de los músicos, y añadió: "El Reino Unido tiene una gran diversidad de talentos y todo lo que puedo esperar es que lo que pasó este año haya animado a más personas de esos diversos géneros y orígenes a participar en Eurovisión". Pienso: 'Eurovisión no mata carreras'".
---
Descarga nuestra APP BEONERADIO
Google Play | Apple Store
www.be1radio.com
Instagram: @be1radio
---