---
RAYE y Shygirl lideran el grupo mientras los premios AIM revelan las nominaciones
Written by rasco on July 19, 2023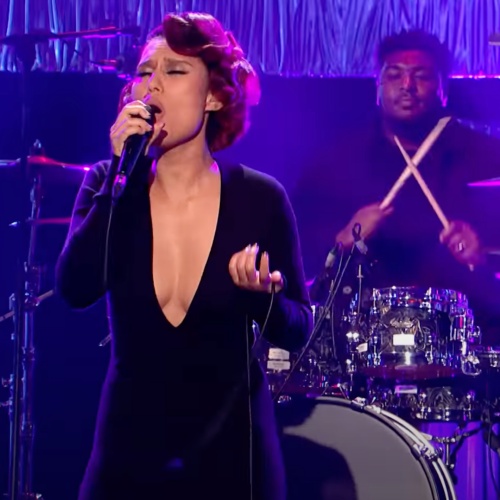 Los AIM Independent Music Awards han revelado su primer conjunto de nominados para 2023, celebrando la variedad vibrante e innovadora de talento en el sector independiente del Reino Unido.
Como muestran los premios Tastemaker Awards, que destacan a las estrellas del futuro a menudo antes de cualquier otra ceremonia, la edición de 2023 cuenta con una gran variedad de nominados. La cantante de pop dirigida por R&B RAYE y el acto de danza experimental Shygirl lideran el grupo con tres nominaciones cada uno, mientras que otros múltiples nominados también incluyen al quinteto de jazz británico Ezra Collective, al compositor nigeriano con sede en Londres Obongjayar, a la desafiante del género futurista Kelela y a la recién llegada experimental Jessica Winter, quien cada tierra dos.
A medida que regresa la codiciada categoría "Mejor álbum independiente", la ecléctica lista de nominados incluye a Little Simz, ganadora del Premio Pioneer de 2020, quien recibió por primera vez un galardón del Premio AIM en 2016. Posteriormente ganó un BRIT y el Premio Mercury Music en 2022, ella recibirá buenas críticas ya que su álbum 'No Thank You' se une a los ganadores anteriores de los premios AIM, Nova Twins y Rina Sawayama, con 'Supernova' y 'Hold The Girl' respectivamente. Para rematar una increíble lista de categorías, se les unen Kelela, Oliver Sim, Wu-Lu, Avelino, RAYE y Shygirl. El rapero soul-influencer Obongjayar también obtuvo una nominación por 'Some Nights I Dream of Doors', además de su nominación a 'Best Independent Video' (en asociación con Vevo) junto a Ezra Collective, Kelela, RAYE y Wesley Joseph.
El 'One To Watch' de este año (en asociación con BBC Music Introducing) está repleto de talento en ascenso, con guiños para Jessica Winter, Juice Menace, FLOWEROVLOVE, Laughta y Master Peace. Los ganadores anteriores de esta categoría incluyen a Arlo Parks, quien desde entonces ha obtenido trofeos en los BRIT y Mercury, y Georgia, quien posteriormente recibió nominaciones de los premios Mercury y NME. Continuando avanzando cada vez más, el ganador de One To Watch de 2021, ENNY, también regresará este año, con el rapero del sur de Londres compitiendo por 'Mejor EP / Mixtape independiente' junto a Saint Joshua, yunè pinku, Bellah y Jessica Winter.
La categoría 'Innovación independiente del Reino Unido' de 2023 presenta una lista repleta de estrellas de contendientes, incluido el poderoso dúo electrónico Overmono, la exuberante rapera Shygirl, la artista de pop alternativo Suki Waterhouse, el productor de alta energía I.Jordan y el quinteto de jazz con sede en Londres Ezra Collective. Shygirl, RAYE y Overmono también se encuentran compitiendo por la 'Mejor pista independiente' (en asociación con Meta), todos en buena compañía junto con la vibrante 'Selfish Soul' de Sudan Archives, la odisea épica de Four Tet 'Three Drums' y Yeah Yeah. La balada colaborativa de Yeahs y Perfume Genius 'Spitting Off The Edge Of The World'. Completando una impresionante lista de temas, los talentos de Connie Constance, Yves Tumor y Makaya McCraven también reciben reconocimientos bien merecidos.
También regresa el trofeo a 'Mejor Remix Independiente', con nominados que incluyen el remix de Jamie XX de 'GMT' de Oliver Sim, el remix de Soulwax de 'Cliche' de Charlotte Adigéry y Bolis Pupul, el remix de Sega Bodega de Björk – 'Ovuke (con Shygirl) , el remix de Boys Noize de 'Wolf' de Yeah Yeah Yeahs, y el remix de Nu:Tone de GLXY (feat. Hugh Hardie & Visionobi)'s 'Butterfly Effect'.
Este año, la decisión de 'Mejor intérprete en vivo' volverá a estar en manos de los fanáticos de la música de todo el mundo, quienes pueden votar por su acto favorito aquí: https://independentmusic.typeform.com/to/jBnh8hI9
Regresando a Roundhouse el 26 de septiembre como la noche más esperada en el calendario de la música independiente, los AIM Independent Music Awards reconocen los logros de sellos independientes, artistas y empresarios que conforman el diverso y próspero sector de la música independiente del Reino Unido. Los Premios 2023 se centrarán en celebrar a la comunidad musical independiente, incorporando presentaciones en vivo más exclusivas e íntimas que se llevarán a cabo durante la ceremonia.
Silvia Montello, CEO de AIM, comentó: "Los nominados a los Premios de Música Independiente AIM de este año representan a nuestra comunidad diversa, dinámica e inclusiva, mostrando realmente la increíble variedad de talentos en todos los géneros de la escena musical del Reino Unido. A medida que el sector independiente continúa creciendo, esperamos celebrar la dedicación de las discográficas, los artistas y sus equipos el 26 de septiembre".
Nominados a los Premios AIM 2023
Avance independiente del Reino Unido
Ezra Collective (Partisan Records)
I. Jordan (Ninja Tune)
Overmono (Grabaciones XL)
Shygirl (porque la música)
Suki Waterhouse (Sub pop)
Mejor Pista Independiente (Meta)
Connie Constance – 'Hurt You' (Tócala de nuevo, Sam)
ENNY – Cárgalo (FAMM)
Four Tet – 'Tres tambores' (Registros de texto)
Makaya McCraven – 'Dream Another' (grabaciones XL)
Overmono – 'Good Lies' (grabaciones XL)
RAYE, 070 Shake – 'Escapism' (Recursos humanos)
Shygirl – 'Shlut' (porque la música)
Archivos de Sudán – 'Selfish Soul' (Stones Throw Records)
Yeah Yeah Yeahs – 'Spitting Off The Edge of The World' hazaña. Perfume Genius (secretamente canadiense)
Yves Tumor – 'Echolalia' (Warp Records)
Mejor EP / mixtape independiente
Bellah – 'Adultsville' (Base 'N' Rebulz X Marathon Music Group)
ENNY – 'Vamos de nuevo' (FAMM)
Jessica Winter – 'Limerance' (Número de la suerte)
San Josué – 'EP2' (Ditto Music)
yunè pinku – 'BABILONIA IX' (PELOTÓN)
Mejor Álbum Independiente
Avelino – God Save The Streets (Más discos de música / OddChild Music)
Kelela – Cuervo (Warp Records)
Little Simz – No, gracias (Originales de Forever Living)
Nova Twins – Supernova (Marshall Records)
Obongjayar – Some Nights I Dream of Doors (grabaciones de septiembre)
Oliver Sim – Bastardo horrible (joven)
RAYE – My 21st Century Blues (Recursos humanos)
Rina Sawayama – Hold The Girl (Golpe sucio)
Shygirl – ninfa (porque la música)
Wu-Lu – LOGGERHEAD (Warp Records)
Mejor remix independiente
Sega Bodega Remix (One Little Independent) – Björk – 'Ovuke (feat. Shygirl)'
Soulwax Remix (Deewee / Porque Música) – Charlotte Adigéry & Bolis Pupul – 'Cliché'
Nu:Tone Remix (Hospital Records) – GLXY – 'Butterfly Effect (feat. Hugh Hardie & Visionobi)'
Remix de Jamie XX (Joven) – Oliver Sim – 'GMT'
Boys Noize (secretamente canadiense) – Yeah Yeah Yeahs – 'Wolf'
One To Watch (presentación de BBC Music)
Jessica invierno (número de la suerte)
Amenaza de jugo (Supernaturaleza)
FLOWEROVLOVE (FAE GRP)
Laughta (BEASTIAMDL)
Maestro de la Paz (PMR)
Mejor Video Independiente (Vevo)
Ezra Collective – 'No Confusion ft. Kojey Radical' (Partisan Records)
Kelela – 'Suficiente para el amor' (Warp Records)
Obongjayar – 'I Wish It Was Me (Live)' (grabaciones de septiembre)
RAYE, 070 Shake – 'Escapismo'. (Recursos humanos)
Wesley Joseph – 'MONZOON' (EEVILTWINN)
---
Descarga nuestra APP BEONERADIO
Google Play | Apple Store
www.be1radio.com
Instagram: @be1radio
---
Continue reading