---
OneRepublic, Alesso, Tom Grennan y Mimi Webb iluminan Malta
Written by rasco on July 19, 2023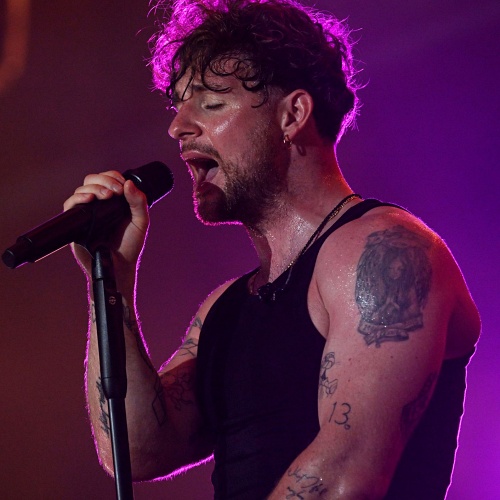 MTV se hizo cargo de la emblemática plaza Il-Fosos de Malta como parte del festival anual Isle of MTV Malta. Decenas de miles de personas disfrutaron de las actuaciones de los co-cabezas de cartel OneRepublic y Alesso, Tom Grennan, Mimi Webb y el invitado especial Delta Goodrem. También actuaron las estrellas locales The Busker y Kevin Paul.
La banda nominada al GRAMMY OneRepublic hizo que la multitud cantara sus grandes éxitos "Apologize", "Runaway" y "I Ain't Worried", antes de cubrir a la multitud con confeti durante el icónico "Counting Stars".
El productor multiplatino y DJ sensación Alesso entregó un espectáculo de efectos especiales de alta energía que incorporó varios de sus himnos de baile mundial, incluidos "Calling (Lose My Mind)", "If I Lose Myself" y el próximo sencillo "Call Your Name". que presenta a John Newman.
El cantautor Tom Grennan aportó su suave voz a la perfecta lista de canciones de la puesta del sol con sus éxitos "Found What I've Been Looking For", "How Does It Feel" y "Little Bit of Love".
Justo antes, la potencia musical Mimi Webb hizo bailar a toda la plaza con sus temas "House on Fire" y "Red Flags".
Una aparición especial de Delta Goodrem vio a la cantante australiana llevar sus grandes éxitos al escenario Isle of MTV, como "Innocent Eyes", "Lost Without you" y debutó con su nuevo sencillo "Back To Your Heart".
Los fanáticos malteses también estaban emocionados de ver a las superestrellas isleñas The Busker y Kevin Paul inaugurar la fiesta más temprano en la noche.
Como el festival gratuito más grande de Europa, Isle of MTV Malta se lleva a cabo en asociación con la Autoridad de Turismo de Malta. El espectáculo brinda a los fanáticos la oportunidad de presenciar actuaciones impresionantes de algunas de las estrellas más grandes del mundo, con artistas anteriores que incluyen a Lady Gaga, Snoop Dogg, David Guetta y Martin Garrix.
El evento se transmitirá en MTV internacionalmente el 15 de septiembre de 2023 en más de 150 países, mostrando el festival y Malta a millones de fanáticos de la música en todo el mundo. El programa también se transmitió en vivo por Pluto TV en mercados internacionales selectos y estará disponible a pedido en Paramount+ a finales de este año.
El festival es seguido por Isle of MTV Malta Music Week, una serie de noches de club y fiestas en los lugares más populares de la isla, hasta el 23 de julio.
---
Descarga nuestra APP BEONERADIO
Google Play | Apple Store
www.be1radio.com
Instagram: @be1radio
---
You may also like