---
Niall Horan: 'Realmente no quiero ver The Voice US… ¡podría ser un desastre!'
Written by rasco on March 20, 2023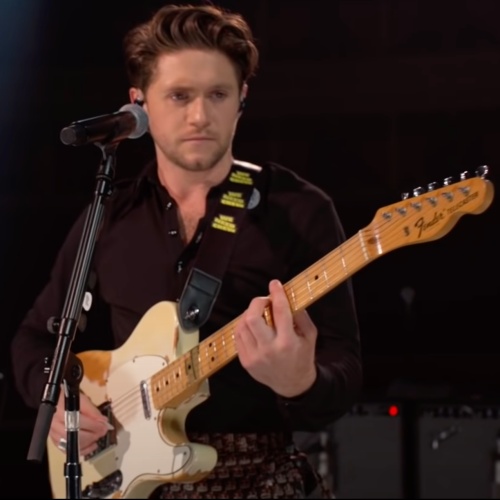 Niall Horan se unió a Sam Thompson en su programa Hits Radio esta noche para un especial de una hora en el que los chicos se unieron sobre sus respectivos bromances con Lewis Capaldi y Niall reveló que no puede verse a sí mismo en The Voice US.
Niall sobre su nuevo papel como juez en The Voice US: "Es extraño venir de los días de The X Factor y estar del otro lado de las cosas. Básicamente estoy viendo varias versiones diferentes de mí mismo en el programa que tengo delante. Ver a estos jóvenes de 16 o 17 años me recuerda a mí cuando estaba allí y estaba luchando para tomar esas decisiones difíciles. Es difícil porque sé cómo me hubiera sentido si no hubiera pasado en ese momento. ¡No es tan fácil como parece! El programa acaba de salir y aparentemente funcionó bien. No podemos verlo en el Reino Unido en este momento, así que me mantendré alejado. Realmente no quiero verlo, ¡podría ser un desastre!
Niall sobre su primer encuentro con Lewis Capaldi en 2018: "Básicamente, tenía estas dos cosas acústicas que había hecho cuando salió por primera vez: Lost On You y Bruises. Estaban en Vevo y mi prima me mostró; él estaba como '¿Has visto a este nuevo muchacho escocés? ¡Es increíble! y yo estaba como 'Este tipo está loco'. Ni siquiera había hecho un lanzamiento completo, no creo, era solo una cosa de artistas emergentes de Vevo.
Estaba tocando en Glasgow en mi gira y le envié un mensaje de texto diciendo que si estás cerca, ¿te gustaría venir y tocar algunas canciones antes de continuar? Luego, el día antes del concierto era el Día de San Patricio e Irlanda estaba jugando contra Inglaterra en el Seis Naciones y nos reunimos, fuimos a un pub en Glasgow y tomamos una Guinness o dos y eso fue todo, ¡empezó el juego y míralo ahora! De nada Capaldi, de nada.
Niall sobre sus mejores recuerdos de los días de One Direction: "Las grandes noches de premios siempre fueron increíbles… pero los estadios, parados en el estadio de Wembley mirando hacia afuera, nunca podían volverse aburridos".
Escuche a Sam Thompson en Hits UK con Sam Thompson todos los lunes a jueves a partir de las 7:00 p. m. hitsradio.co.uk
---
Descarga nuestra APP BEONERADIO
Google Play | Apple Store
www.be1radio.com
Instagram: @be1radio
---