---
Los Reytons en camino de reclamar su primer álbum Número 1 con 'What's Rock & Roll?'
Written by rasco on January 23, 2023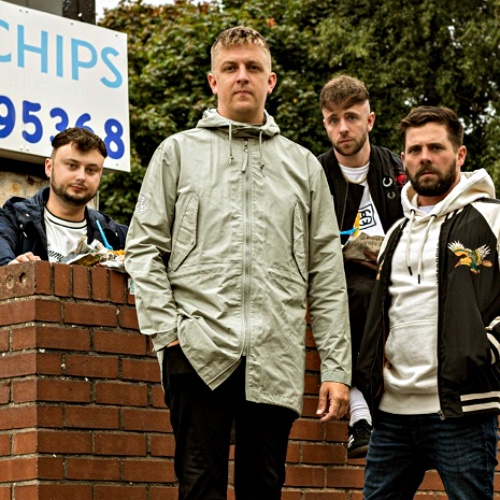 Los Reyton lideran la carrera por el álbum número 1 oficial de esta semana con What's Rock & Roll?
El grupo indie formado en South Yorkshire, compuesto por Jonny Yerrell, Lee Holland, Joe O'Brien y Sean O'Connor, busca el primer puesto a mitad de semana con su tercer lanzamiento de larga duración What's Rock & Roll? Anteriormente, la banda obtuvo dos álbumes Top 40 del Reino Unido con los registros de 2021 May Seriously Hard You And Others Around (27) y Kids Off The Estate (11).
Pero de ninguna manera es un trato hecho, ya que parece que dos nuevas entradas más impactarán en el Top 5. Black Star Riders apunta a lo mejor de su carrera con su quinto álbum de estudio Wrong Side Of Paradise (2). El grupo, compuesto por los miembros de Thin Lizzy Ricky Warwick, Sam Wood, Robbie Crane y Zak St John, ya cuenta con cuatro LP Top 40 del Reino Unido; Debut de 2013 All Hell Breaks Loose (25), The Killer Instinct de 2015 (13), disco de 2017 Heavy Fire (6) y lanzamiento de 2019 Another State Of Grace (14).
¡Los ganadores de Eurovisión 2021, Måneskin, podrían reclamar su primer álbum Top 10 del Reino Unido con RUSH! esta semana (3). Los rockeros italianos Damiano David, Victoria De Angelis, Ethan Torchio y Thomas Raggi figuraron previamente con el lanzamiento de 2021 Teatro d'ira – Vol. yo (49).
El grupo formado en Dublín, The Murder Capital, también realiza un seguimiento para obtener el mejor resultado de su carrera con su último lanzamiento, Gigi's Recovery (7). La banda, compuesta por James McGovern, Damien Tuit, Cathal Roper, Gabriel Pascal Blake y Diarmuid Brennan, alcanzó previamente el Top 40 con el LP de 2019 When I Have Fears (18).
Por otra parte, Ladytron podría reclamar su primer disco Top 40 con Time's Arrow (17), mientras que una reedición súper lujosa del LP Live and Dangerous de Thin Lizzy de 1978 podría impulsarlo de nuevo al Top 40 por primera vez en 45 años.
El grupo de metal Riverside asegura su primer álbum Top 40 en el Reino Unido con ID.Entity esta semana (22), ya que el músico galés John Cale busca el primero desde 1990 con el último lanzamiento Mercy (37).
Y finalmente, el grupo de rock formado en Nueva York We Are Scientists podría disfrutar de un cuarto LP Top 40 del Reino Unido, y el primero desde 2008, con Lobes (38).
---