---
La leyenda del hip-hop LL Cool J se embarcará en su primera gira en 30 años
Written by rasco on April 26, 2023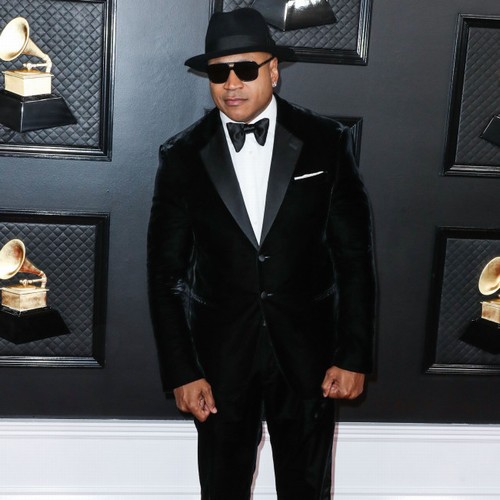 LL Cool J ha anunciado la alineación repleta de estrellas para su primera gira en 30 años.
La leyenda del hip-hop se unirá a artistas como The Roots, DJ Jazzy Jeff, Queen Latifah, Common, De La Soul, Ice-T y muchos más para la carrera en la arena 'The FORCE Live' para conmemorar los 50 años de el género.
FUERZA significa Frecuencias de Energía Creativa Real.
Para anunciar los espectáculos, el rapero de 55 años, cuyo verdadero nombre es James Todd Smith, compartió un video de él mismo entrando a una arena y silenciando las voces que intentaban llenar su mente con la duda de que podría volver a actuar frente a las masas. .
La voz en su cabeza dice: "No has estado en una gira de estadios en 30 años, ¿realmente crees que estás listo? ¿Crees que alguien realmente va a pagar para verte?"
La sala se llenó de aplausos y vítores cuando preguntaron: "¿Seguro que estás listo para esto?"
Y J afirmó: "¡Estoy listo!"
La excursión comienza en Boston el 25 de junio y terminará en Los Ángeles el 3 de septiembre.
La gira promete "mezclas" especiales de los invitados especiales.
El productor discográfico subtituló el clip en Instagram: "Este no es un momento, es un movimiento.
""Para mi primera gira Arena en 30 años, les traigo THE FORCE (Frecuencias de energía creativa real). @theroots, @ztrip @djjazzyjeff215 se unirán a mí en la última mezcla de Hip-Hop con un legendario sin parar conjunto continuo!
"Subimos al escenario el 6.25 en Boston, MA y nos dirigiremos a Los Ángeles, CA el 9.3. Las entradas están a la venta ahora. Enlace en la biografía".
---
Descarga nuestra APP BEONERADIO
Google Play | Apple Store
www.be1radio.com
Instagram: @be1radio
---