---
J Hus asegura su segundo álbum número 1 con 'Beautiful and Brutal Yard'
Written by rasco on July 21, 2023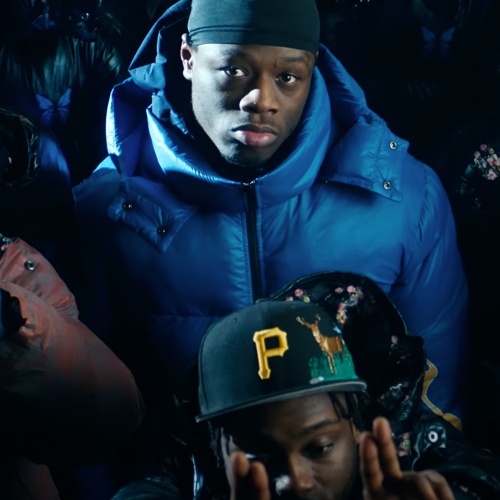 J Hus celebra su segundo álbum Número 1 con Beautiful and Brutal Yard.
El LP, en el que el rapero y cantante nacido en Stratford (nombre real Momodou Lamin Jallow) se une a Drake, Jorja Smith y Burna Boy, sigue a Big Conspiracy de 2020 como su segundo éxito consecutivo en la lista de álbumes oficiales. El álbum debut de Hus, Common Sense, alcanzó el puesto número 6 en 2017.
A medida que salen a la venta las entradas para las fechas de The Eras Tour UK, Speak Now (Taylor's Version) de Taylor Swift se mantiene firme en el Top 5 por segunda semana (2). El número 1 de la semana pasada, es uno de los seis discos de Taylor que aparecen en el Top 20 esta semana junto con Midnights de 2022 (5), 1989 de 2014 (8), LP Lover de 2019 (9), Reputación del lanzamiento de 2017 (15) y folklore de 2019 (16). ).
You & I le otorga hoy a la multiguionista Rita Ora su segundo álbum Top 10; una nueva entrada en el número 6. El álbum se convierte en el récord más alto de Rita en más de una década, después de que el debut de ORA en 2012 alcanzara el número 1. Phoenix, el segundo LP de Rita, alcanzó el número 11 en 2018. You & I también encabeza el récord oficial Store Chart como el álbum más comprado de los últimos siete días en las tiendas de discos independientes del Reino Unido.
La cantautora canadiense nacida en Gran Bretaña Lauren Spencer Smith ve su álbum debut Mirror hacer una tierra justo fuera del Top 10 (11), mientras que el glaswegian Gerry Cinnamon, nacido Gerard Crosbie, reclama su tercera colección Top 40 con Live at Hampden Park (12) . Live at Hampden Park también encabeza la lista oficial de álbumes de vinilo.
Al vernos entrar en el fin de semana, Joel Corry celebra su primer álbum Top 40 con Another Friday Night (24), mientras que el grupo estadounidense de pop-rock PVRIS asegura su tercero con EVERGREEN (25). Anteriormente, PVRIS tuvo un éxito similar con All We Know of Heaven, All We Need of Hell (4) de 2017 y el lanzamiento de 2020 Use Me (14). EVERGREEN también obtiene un fuerte debut dentro de la lista oficial de tiendas de discos (2).
El rapero y cantante de Nueva York, Lil Tjay, obtiene su tercer álbum Top 40 del Reino Unido con 222 en el número 26, mientras que la cantautora británica Mahalia reclama su segundo con IRL a los 31.
Finalmente, una reedición del 30 aniversario del lanzamiento en solitario de la leyenda de Queen Brian May, Star Fleet Project, le otorga un nuevo pico en el Número 35, eclipsando el Número 65 anterior del EP en su lanzamiento original de 1983. Star Fleet Project también debuta dentro de la lista oficial de álbumes de vinilo de esta semana en el número 2.
---
Descarga nuestra APP BEONERADIO
Google Play | Apple Store
www.be1radio.com
Instagram: @be1radio
---
You may also like
Continue reading