---
Elton John y David Furnish declaran en el juicio por delitos sexuales de Kevin Spacey
Written by rasco on July 17, 2023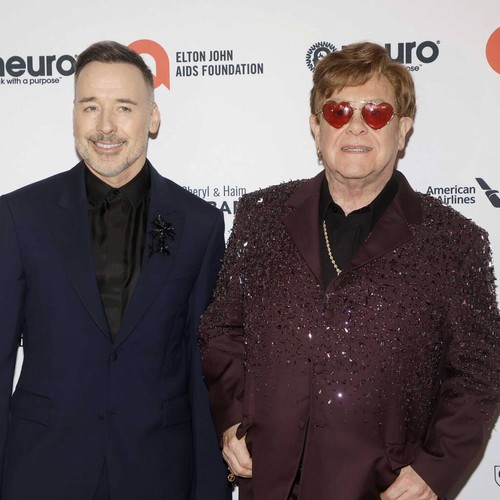 Elton John y su esposo David Furnish fueron llamados como testigos de la defensa durante el juicio por delitos sexuales en curso de Kevin Spacey el lunes.
El cantante de Rocket Man y su socio productor aparecieron por separado en Southwark Crown Court a través de un enlace de video desde una sala de juntas en Mónaco. Se les hicieron preguntas relacionadas con uno de los acusadores del actor, quien afirmó que Spacey lo agarró por la entrepierna cuando conducía al actor al White Tie & Tiara Ball de John and Furnish en 2004 o 2005.
Según The Associated Press, Furnish apoyó el testimonio de Spacey al afirmar que solo asistió al evento, que recaudó fondos para la Fundación Elton John contra el SIDA, en 2001.
Testificó que había revisado los archivos fotográficos y solo pudo encontrar imágenes del actor ganador del Oscar ese año. Insistió en que no era posible que los invitados famosos asistieran sin ser fotografiados.
"Nunca sucedió", declaró Furnish. "Se entendió que estábamos promoviendo una organización benéfica que involucra la erradicación del estigma en torno a la enfermedad y si una celebridad quería venir, sería fotografiada y aparecería en OK (revista)".
Furnish confirmó que reconoció a la presunta víctima y agregó: "Era un poco descarado, siempre tenía una sonrisa descarada en su rostro. Siempre podías bromear con él".
John testificó que no reconoció el nombre o la cara del acusador y que asumió que Spacey había ido directamente al baile, donde "llegó con corbata blanca", desde su jet privado.
Le dijo a la corte que la estrella de American Beauty se quedó a dormir en su casa en Windsor después del evento, pero nunca en ninguna otra ocasión. Sin embargo, el Mini Cooper Spacey comprado durante la subasta benéfica permaneció almacenado allí durante algún tiempo.
Spacey se ha declarado inocente de 12 cargos de agresión sexual, agresión indecente y provocar que una persona participe en actividades sexuales sin consentimiento. Los cargos se relacionan con cuatro hombres y presuntos incidentes que ocurrieron entre 2001 y 2013.
El juicio continúa.
---
Descarga nuestra APP BEONERADIO
Google Play | Apple Store
www.be1radio.com
Instagram: @be1radio
---
Continue reading