---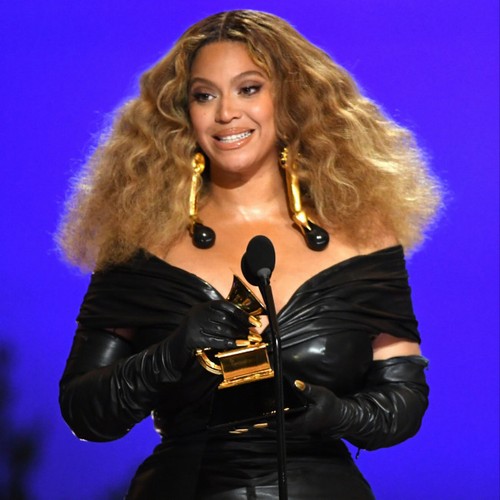 Beyonce realizó un dueto con su hija Blue Ivy en un espectáculo en Dubai el sábado (21.01.23).
La estrella del pop de 41 años regresó al escenario para su primer concierto en casi cinco años al realizar un concierto en la inauguración del nuevo hotel Atlantis The Royal en la ciudad de los Emiratos Árabes Unidos durante el fin de semana (21.01.23-22.01.23) – y decidió compartir el centro de atención con Blue invitándola a cantar la canción 'Brown Skin Girl'.
Beyonce le dijo a la audiencia en el concierto privado: "¿Dónde están todas mis chicas de piel morena? Dénmelo por mi bebé, mi chica de piel morena, Miss Blue Ivy Carter".
La joven vestía un traje rojo brillante con zapatillas deportivas y su madre le tocó cariñosamente la cara mientras cantaban juntas, y la cantante le dijo a la multitud: "Amor para todas las chicas de piel morena. Si amas a las mujeres de piel morena, ayúdame a cantar".
El esposo de Beyonce, Jay-Z, y sus tres hijos, así como sus padres, Tina Knowles-Lawson y Mathew Knowles, estaban entre la audiencia del evento solo por invitación.
Durante el espectáculo, le dijo a la multitud: "Bienvenidos todos. Me siento muy honrada de estar aquí… Mis hermosos hijos están aquí para ver actuar a su madre".
Beyonce no incluyó nada de su nueva música en la lista de canciones, pero interpretó éxitos como 'Beautiful Liar', 'Halo', 'Crazy In Love' y 'Drunk In Love'.
Los rostros famosos en la multitud incluyeron a Kendall Jenner, Rebel Wilson, Ellen Pompeo, Liam Payne y Bar Refaeli, según The Hollywood Reporter.
Swedish House Mafia actuó en el hotel después del set de Beyonce.
---
You may also like