---
The Lathums rumbo al segundo álbum número 1 del Reino Unido con 'From Nothing to a Little Bit More'
Written by rasco on March 6, 2023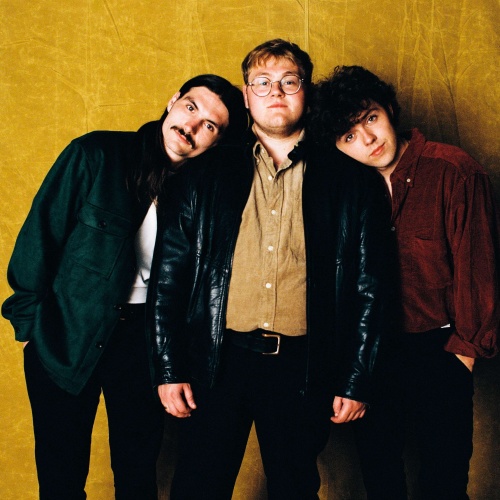 The Lathums están en camino de asegurar su segundo álbum número 1 en el Reino Unido con From Nothing to a Little Bit More.
Los rockeros de Wigan, que incluyen a Alex Moore, Scott Concepcion, Ryan Durrans y Matty Murphy, encabezaron previamente la lista de álbumes oficiales con el disco de estudio debut de 2021 How Beautiful Life Can Be.
Actualmente buscando un debut en el Número 2, el rapero de Northampton, slowthai, podría conseguir su tercer álbum consecutivo en el Top 10 con UGLY, pero ¿puede el MC (nombre real Tyron Frampton) ponerse al día? Con cuatro días completos hasta el pitido final, todavía hay mucho terreno por recorrer, y slowthai también viene de la parte posterior de un álbum número 1 anterior, el LP de segundo año Tyron también debutó en el primer puesto en 2021.
Mientras tanto, el primer lanzamiento de larga duración de Mimi Webb, Amelia, parece destinado a debutar en el Top 3 (3), consolidando su posición como una de las artistas pop emergentes más grandes del país en este momento.
El debut del equipo de hip-hop estadounidense De La Soul en 1989, 3 Feet High and Rising, podría ganar un nuevo pico, y la posición más alta en las listas del Reino Unido del grupo en el número 5. Anteriormente alcanzó el número 13 en enero de 1990. La reedición forma El primer lanzamiento oficial de De La Soul desde la triste muerte del miembro Trugoy the Dove (nacido como David Jude Jolicoeur) el mes pasado.
La banda de folk glaswegiana Tide Lines mira hacia su primer LP Top 10 en el Reino Unido con su tercer álbum An Ocean Full of Islands (6), mientras que el patrimonio de la difunta y gran Eva Cassidy se une a la Orquesta Sinfónica de Londres y al compositor australiano-británico Christopher Willis para I Can Sólo sé yo (7).
El Top 10 de esta semana podría completarse con los íconos del rock Genesis, cuyo álbum en vivo de BBC Broadcasts podría convertirse en el número 21 en ubicarse dentro del Top 10 (9).
En el Top 20 más amplio, los punk rockeros The Stranglers celebran el 40 aniversario de su séptimo LP Feline (17), que anteriormente alcanzó el puesto número 4 en 1983.
La nueva adaptación de Amazon Prime del libro más vendido de Taylor Jenkins Reid, Daisy Jones and the Six, ve a la banda ficticia del mismo nombre prepararse para hacer su debut en las listas con la banda sonora original Aurora (23). Daisy Jones and the Six incluye los giros estelares de Riley Keough, Sam Claflin y Suki Waterhouse, y se basa libremente en la disolución de las relaciones personales de Fleetwood Mac durante la grabación de Rumours.
El cantautor nacido en Edimburgo Steve Mason se dirige a su cuarto álbum Top 40 del Reino Unido con Brothers and Sisters (30), el aclamado compositor de bandas sonoras de películas Hans Zimmer's Live sigue como otra nueva entrada potencial (36) y la banda de rock progresivo Haken, proveniente de Londres. , podría anotar su primera entrada en el Top 40 con el séptimo álbum Fauna (39).
Finalmente, la superestrella del country estadounidense Morgan Wallen se prepara para hacer su debut en el Top 40 del Reino Unido con el tercer álbum One Thing at a Time (40), que cuenta con la asombrosa cantidad de 36 pistas.
---
Descarga nuestra APP BEONERADIO
Google Play | Apple Store
www.be1radio.com
Instagram: @be1radio
---