---
The Chicks y James Bay se preparan para apoyar a Bruce Springsteen en BST Hyde Park
Written by rasco on April 21, 2023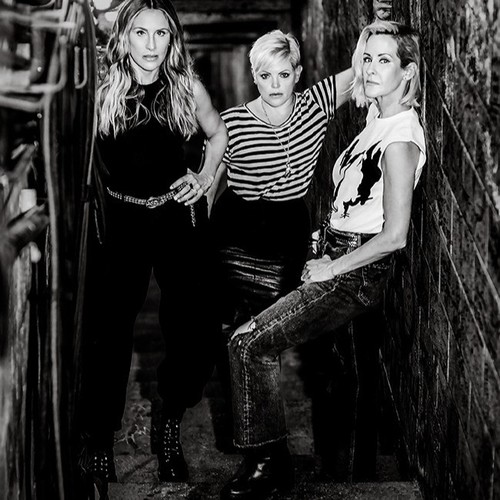 Bruce Springsteen y la E Street Band contarán con el apoyo de The Chicks y James Bay en American Express presenta BST Hyde Park.
The Boss y su banda tocarán el parque londinense el 6 y el 8 de julio, con el apoyo de la banda country y Frank Turner y The Sleeping Souls el jueves, y The Chicks y el creador de éxitos 'Hold Back The River' James el sábado.
Las Chicks bromearon en Twitter: "Si vamos a dejar que alguien más sea el Jefe, es
@springsteen! ¡Londres, nos vemos este julio en Hyde Park!".
El creador de éxitos 'Born in the USA', de 73 años, y su banda también tocarán en el estadio BT Murrayfield de Edimburgo el 30 de mayo y en el Villa Park de Birmingham el 16 de junio.
Los espectáculos marcarán sus primeros conciertos en vivo en el Reino Unido desde el 'River Tour' de 2016.
Recientemente se anunció que The Pretenders, The Darkness y Larkin Poe se unirán a Guns N' Roses en BST el 30 de junio.
Otros artistas que actuarán en el décimo aniversario de la serie de conciertos de verano incluyen a Pink con Gwen Stefani (24 y 25 de junio), Take That (1 de julio), BLACKPINK (2 de julio) y Billy Joel (7 de julio).
El evento de verano fue lanzado por The Rolling Stones en 2013 cuando recrearon su concierto de 1969.
Desde entonces, artistas como Carole King, Celine Dion, Stevie Wonder, Barbra Streisand, Adele, The Rolling Stones, Taylor Swift, Robbie Williams, Black Sabbath, Take That, Kylie Minogue, The Who, Blur, Kendrick Lamar, The Strokes, han encabezado.
Para obtener más información y entradas, diríjase a www.bst-hydepark.com.
---
Descarga nuestra APP BEONERADIO
Google Play | Apple Store
www.be1radio.com
Instagram: @be1radio
---