---
Sam Smith se burla de su aparición en And Just Like That…
Written by rasco on February 23, 2023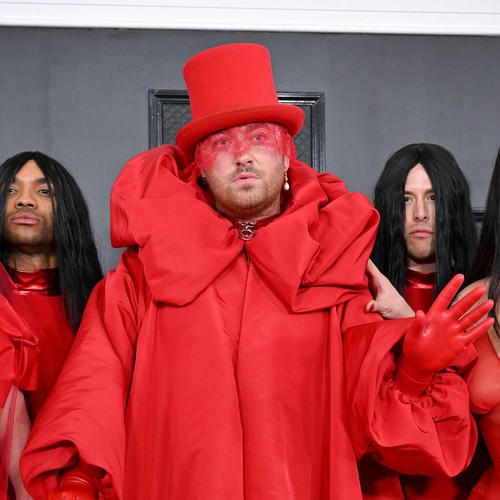 Sam Smith se ha burlado de su aparición en la segunda temporada de And Just Like That…
La cantante de Unholy, que no es binaria y usa pronombres ellos/ellos, reveló su participación en la próxima temporada de la serie de secuelas de Sex and the City el miércoles al compartir una publicación colaborativa con la cuenta oficial del programa en Instagram.
En la primera imagen, se puede ver a Sam lanzando el signo de la paz mientras sacan la cabeza de un tráiler en Nueva York, y en la segunda imagen, están sentados en una silla plegable fuera de su tráiler. La cantante británica vestía informalmente con jeans azules y un suéter gris grueso.
"Hasta algo profano en el set", Sam simplemente escribió en el pie de foto, haciendo referencia a su exitoso sencillo del mismo nombre.
No se han revelado más detalles sobre la apariencia de la estrella ganadora del Grammy. No está claro si se retratarán a sí mismos oa un personaje, o si la apariencia será un cameo o más sustancial.
La filmación de la segunda temporada comenzó en octubre y las estrellas del programa, Sarah Jessica Parker, Cynthia Nixon y Kristin Davis, son fotografiadas con frecuencia por los paparazzi que filman la serie.
Además de Sam, los recién llegados para la segunda temporada incluyen a Tony Danza como el padre de Che y John Corbett como el interés amoroso de Carrie Bradshaw, Aidan Shaw, el personaje que interpretó en Sex and the City.
---
Descarga nuestra APP BEONERADIO
Google Play | Apple Store
www.be1radio.com
Instagram: @be1radio
---