---
Nirvana y The Supremes honrados con los premios Grammy Lifetime Achievement Awards
Written by rasco on February 5, 2023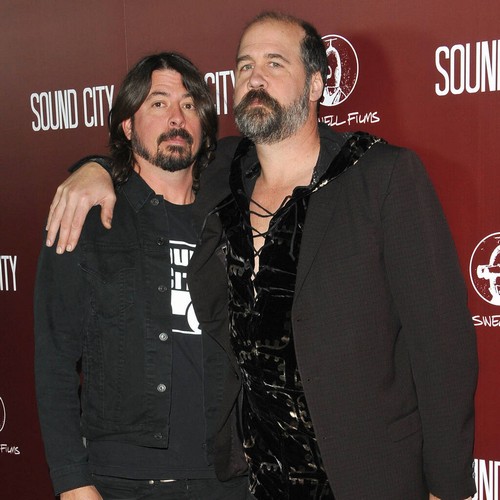 Nirvana y The Supremes fueron honrados con los premios Grammy Lifetime Achievement Awards en una entrega de premios durante el fin de semana.
Los creadores de éxitos de Nevermind, Krist Novoselic y Dave Grohl, recibieron el premio en la Ceremonia Especial de Premios al Mérito de la Academia de la Grabación que se llevó a cabo en Los Ángeles el sábado por la noche.
"Hay una nueva generación de fanáticos de Nirvana y estoy muy agradecido por eso", dijo Novoselic a la audiencia. "Gracias a todos, así que sigan rockeando".
El líder de Nirvana, Kurt Cobain, murió en 1994 a la edad de 27 años.
Además, las estrellas del icónico grupo de chicas Motown The Supremes también fueron honradas.
Diana Ross no estuvo en la ceremonia, aunque asistieron las hijas de la fallecida Mary Wilson y Florence Ballard.
Además, Nile Rodgers, Bobby McFerrin, la difunta Ma Rainey, Slick Rick 'The Ruler' y Ann y Nancy Wilson de Heart también recibieron honores en reconocimiento a sus "contribuciones creativas de destacada importancia artística en el campo de la grabación".
"Cuando la Academia me informó que recibiría este honor, le dije a Harvey (Mason Jr., director ejecutivo de la Academia de la Grabación), 'No vi venir esta m**rda en absoluto'", se rió Nile. en su discurso. "Sinceramente aprecio a los cientos de personas que me han ayudado a llegar a este momento, y sé que no puedo agradecerles a todos porque sería más largo que todas las secuelas de Star Wars juntas".
---