---
Niall Horan prepara el escenario para el segundo álbum número 1 con 'The Show'
Written by rasco on June 12, 2023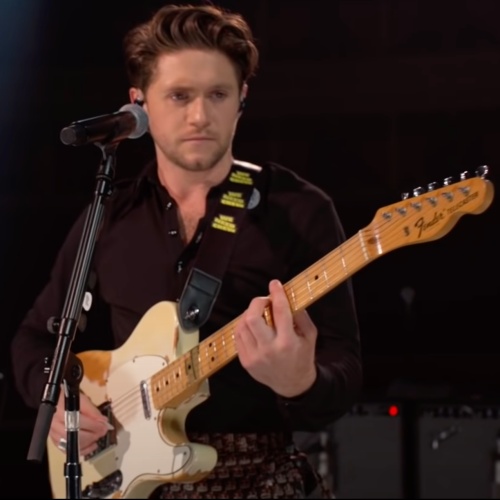 Niall Horan ha preparado el escenario para debutar en el número 1 en la lista de álbumes oficiales este viernes con The Show.
El tercer álbum en solitario del ex alumno de One Direction, que presenta el sencillo Heaven del Top 20 del Reino Unido, está en camino de convertirse en el segundo LP de Niall que encabeza las listas de éxitos, después de Heartbreak Weather de 2020. Su disco debut, Flicker, alcanzó el número 3 en 2017.
Como miembro de One Direction, junto con Harry Styles, Liam Payne, Louis Tomlinson y Zayn Malik, Niall logró cuatro sencillos número 1 en el Reino Unido y otros cuatro álbumes número 1.
Actualmente buscando el segundo lugar, McFly busca obtener su séptimo álbum Top 10 esta semana con Power To Play (2), mientras que los rockeros mancunianos James están en camino de reclamar su octavo álbum Top 5 con Be Open To The Wonderful (3).
La autora de pop experimental francesa Christine & The Queens podría regresar al Top 10 por primera vez en media década con Paranoia, Angels, True Love (4), el álbum de tres partes, y la continuación de Redcar les adorables étoiles de 2022 (prólogo ), incluye colaboraciones con Madonna, 070 Shake y Mike Dean. También contemplan un debut en el Top 5 el equipo estadounidense de hard rock.
Extreme, regresando después de una pausa de 15 años para obtener potencialmente su primer álbum en las listas del Reino Unido desde 1995 con Six (5).
Dos álbumes más que podrían aterrizar en el Top 10 el viernes son la reedición del 40 aniversario de Tears For Fears de su disco debut The Hurting (7), que originalmente alcanzó el número 1 en 1983, y Space Heavy, el nuevo LP de influyentes ingleses. cantante, productor y rapero King Krule que podría lograr su primer álbum Top 10 (8).
Más abajo, el nuevo álbum de la banda post-punk de Brighton, Squid, O Monolith, podría convertirse en su segundo Top 20 (15), el cantante estadounidense Jason Isbell & The 400 Unit podría anotar su álbum más alto hasta el momento con Weathervanes (16) y This Is The Kit. (el alias de la cantautora Kate Stables) está en camino de llegar al Top 20 por primera vez gracias a su sexto álbum Careful Of Your Keepers (20).
La inimitable Janelle Monae regresa esta semana con su cuarto álbum funky The Age of Pleasure, en camino de convertirse en su tercera entrada en el Top 40 en el Reino Unido (21), mientras que el cantautor estadounidense Noah Kahan podría hacer su debut en la lista oficial con una edición ampliada. del tercer álbum Stick Season: We'll Be Here Forever (22).
La llegada de la gira Summer Carnival de P!nk al Reino Unido hace que su exitoso álbum Trustfall regrese volando al Top 40, subiendo 29 lugares hasta el Número 25.
Del mismo modo, los dos espectáculos de bienvenida de Sam Fender en St James' Park en Newcastle el fin de semana enviaron su segundo álbum Número 1, Seventeen Going Under, disparando 47 lugares hasta el Número 32.
Finalmente, Rob Grant, el padre de Lana Del Rey, se dirige a un debut en el Top 40 con su primer álbum Lost At Sea (39), en el que colabora con su hija en varias pistas.
---
Descarga nuestra APP BEONERADIO
Google Play | Apple Store
www.be1radio.com
Instagram: @be1radio
---