---
Mimi Webb, Rina Sawayama, Arlo Parks y más listos para Reading y Leeds 2023
Written by rasco on February 28, 2023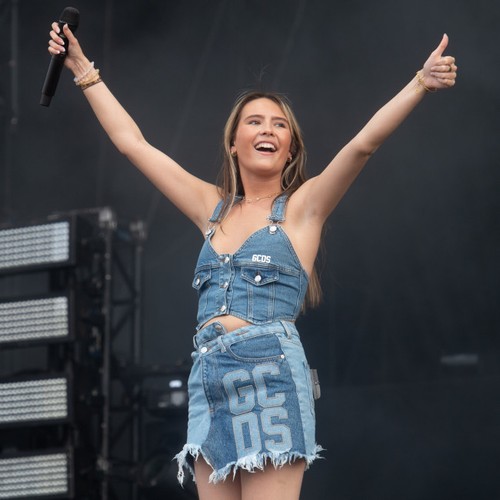 Mimi Webb, Rina Sawayama, Arlo Parks y más se han agregado a la alineación para Reading y Leeds 2023.
Los festivales icónicos regresan a Richfield Avenue en Reading y Bramham Park en Leeds entre el 25 y el 27 de agosto con el cartel más grande hasta la fecha, que incluye seis cabezas de cartel principales en Billie Eilish, Lewis Capaldi, Sam Fender, The Killers, Foals e Imagine Dragons.
Y la segunda ola de artistas anunciados también incluye a Tom Odell, Easy Life, Bakar y Yard Act.
Becky Hill, Bicep Live, Wet Leg, Central Cee, Declan McKenna, Don Broco, Steve Lacy, MK, Inhaler, Slowthai, Tion Wayne y Trippie Redd fueron confirmados en el primer anuncio de alineación.
Junto con gente como Slowthai, Eliza Rose, Baby Queen, You Me At Six y The Snuts.
Sam Fender dijo: "Fui por primera vez al Festival de Leeds con Dean cuando éramos adolescentes. Tuvimos un tiempo salvaje, un rito de iniciación. Diez años después y estamos encabezando. ¡Estoy tan emocionada, va a ser jodidamente intergaláctico! Nos vemos en el frente.
El líder de los Foals, Yannis Philippakis, dijo: "Estamos muy emocionados de estar de vuelta en Reading y Leeds. Nunca olvidaremos la emoción de encabezar Leeds bajo la lluvia torrencial en 2016, un espectáculo que fue uno de los más intensos de nuestra historia, o en 2008 en Reading sintiéndome poseído, escalando el aparejo y lanzándome de cabeza a la multitud.
"Siempre hemos tenido un momento increíble y salvaje tocando aquí, uno de los festivales más grandes del mundo. Es muy especial tener un espacio como titular y lo vamos a rockear. Oh, y podríamos lanzar una sorpresa o dos.
Nos vemos en el hoyo".
Ronnie Vannucci de The Killers comentó: "Hemos oído hablar de Reading y Leeds desde que tenemos memoria. Cada vez que volvemos hay una montaña más grande que escalar. 2023 no sirve como excepción. Nos vemos en la cima."
Imagine Dragons dijo: "Nunca olvidas la primera vez que tocaste en un festival legendario como Reading y Leeds: hay una energía como en ningún otro lugar del planeta. Es un honor volver y encabezar después de todos estos años, y planeamos convertirlo en algo que todos recordemos".
El creador de éxitos 'Sin sentido' Lewis Capaldi dijo: "Estoy muy, muy emocionado de ser uno de los cabezas de cartel del Festival de Reading y Leeds. Irreal que la última vez que jugué fue para una pequeña multitud en 2018. No puedo esperar a verlos a todos el próximo año".
Para boletos diríjase a www.readingfestival.com/tickets y www.leedsfestival.com/tickets.
---
Descarga nuestra APP BEONERADIO
Google Play | Apple Store
www.be1radio.com
Instagram: @be1radio
---