---
Miley Cyrus reina suprema por quinta semana en el número 1 con 'Flowers'
Written by rasco on February 18, 2023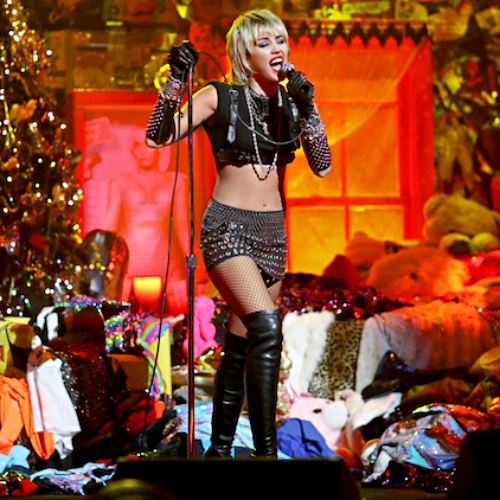 Miley Cyrus reina una vez más en el número 1 en la lista oficial de singles con Flowers.
Con 8,5 millones de transmisiones rastreadas durante la semana, Flowers también sigue siendo la pista con más reproducciones en el país por quinta semana consecutiva, así como el Número 1 de mayor duración del año hasta el momento.
Sin embargo, una de las mayores aspirantes a la corona de Miley está ascendiendo rápidamente en el Top 10.
Después de asegurar su primer Top 10 en el Reino Unido la semana pasada, PinkPantheress está en ascenso nuevamente, subiendo cinco a un nuevo pico del Número 3 con Boy's a liar (3), ayudado una vez más por la viralidad del remix de la Parte 2 con el rapero Ice. Especia. ¿Puede ir hasta el final la próxima semana?
As It Was de Harry Styles recibe un gran impulso luego de su barrido limpio en los BRIT Awards 2023 del fin de semana pasado, alcanzando 27 lugares hasta el número 7.
La estrella de Afrobeats, Libianca, también está en alza con su gran éxito People, subiendo dos a un nuevo pico (15).
Mientras tanto, Linkin Park asegura la entrada más alta de esta semana con Lost (18); su primer single Top 20 del Reino Unido en 14 años. La canción inédita se emitió para celebrar el próximo 20 aniversario del álbum Meteora del grupo de rock y cuenta con la voz del difunto Chester Bennington.
El último corte del cantautor irlandés Cian Ducrot, I'll Be Waiting, subió cuatro esta semana (19), mientras que el exitoso sencillo de Lizzy McApline, Ceilings, también sigue subiendo, saltando seis (21).
Es un gran día para el rapero del sur de Londres, Strandz, cuyo Us Against The World se convierte en su primer Top 40 en el Reino Unido, saltando quince lugares hoy (27). Con un nuevo remix que presenta a Digga D que acaba de lanzarse, esta es una pista a tener en cuenta.
Tenemos otra nueva entrada de Central Cee con Me & You (31), su éxito número 16 en el Top 40, seguida de cerca por la banda de pop alternativo Lovejoy, que reclama su primer sencillo en el Top 40 con Call Me What You Like (32).
Ready To Fly de Sub Focus y Dimension sigue subiendo, uno a un nuevo mejor (34).
Y finalmente, mientras lanza su noveno álbum Trustfall hoy, Pink reclama dos sencillos Top 40 con Fred nuevamente… colaboración Trustfall (35) y Never Gonna Not Dance Again (40).
---