---
Miley Cyrus busca su primer álbum número 1 en 10 años con 'Endless Summer Vacation'
Written by rasco on March 14, 2023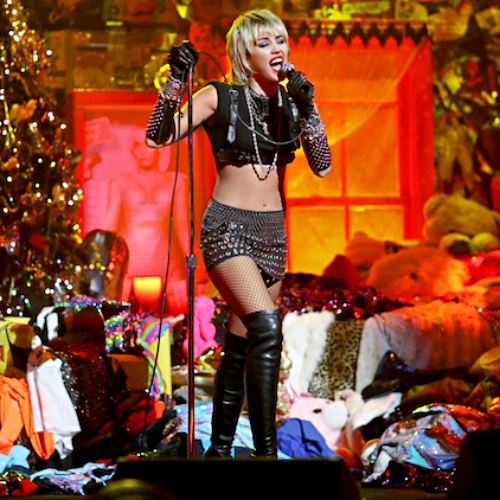 Endless Summer Vacation de Miley Cyrus está teniendo un buen comienzo, liderando la carrera para convertirse en el primer álbum número 1 del ícono del pop en el Reino Unido en casi una década.
El octavo álbum de estudio del camaleón musical que cambia de forma, Endless Summer Vacation, por supuesto, fue seguido por el megaéxito Flowers, que actualmente intenta su posible novena semana consecutiva en el número 1 en la lista oficial de sencillos.
Endless Summer Vacation casi duplica las ventas de su competidor más cercano en la actualidad, en camino de debutar en la cima de la lista de álbumes oficiales. Seguiría al caótico Bangerz de 2013 como el segundo álbum número 1 de Miley en el Reino Unido.
Subiendo en la segunda posición, el dúo de punk electrónico Sleaford Mods apunta al mejor y potencial cuarto Top 10 de su carrera, con UK Grim (2), mientras que Moving On Skiffle de Van Morrison podría marcar el 17º récord del Top 10 del cantautor de Irlanda del Norte.
El dúo de música country del Reino Unido, Ward Thomas, tiene como objetivo volver a los escalones superiores de la lista gracias a su quinto disco Music In Madness (6), que podría ser su récord más alto en las listas desde el éxito número 1 de 2016, Cartwheels.
Esta también podría ser una semana histórica para el grupo de chicas de Corea del Sur TWICE, cuyo EP Ready To Be se acerca a un debut en el Top 10 (7). Esto convertiría a TWICE en el segundo grupo de chicas de K-pop en obtener un álbum Top 10 del Reino Unido; siguiendo los pasos de BLACKPINK, quien hizo historia el año pasado con el debut número 1 de Born Pink.
Fuera del Top 10, el nuevo EP Europa en vivo y solo en vinilo del grupo derivado de Radiohead The Smile: Live Recordings 2022 podría convertirse en el segundo Top 40 del trío (20), y un nuevo vinilo que reprima el debut de Courteneers en 2008, St Jude (26) podría devolverlo a la lista dos meses después de su ascenso récord al número 1.
El grupo electrónico inglés Dub Pistols también podría estar llamando a celebraciones esta semana, ya que Frontline lucha por ser su primer álbum Top 40 en el Reino Unido (36). Y, por último, la banda de rock de Brighton The Eighties Matchbox B-Line Disaster reedita su debut de 2002, Hörse Of the Dög, que podría convertirse en su primera entrada en la lista de álbumes oficiales (40). El grupo lanzó tres álbumes antes de disolverse en 2013.
---
Descarga nuestra APP BEONERADIO
Google Play | Apple Store
www.be1radio.com
Instagram: @be1radio
---