---
La letra manuscrita de Jean Genie de David Bowie se vende en 46.000 libras esterlinas en una subasta
Written by rasco on February 8, 2023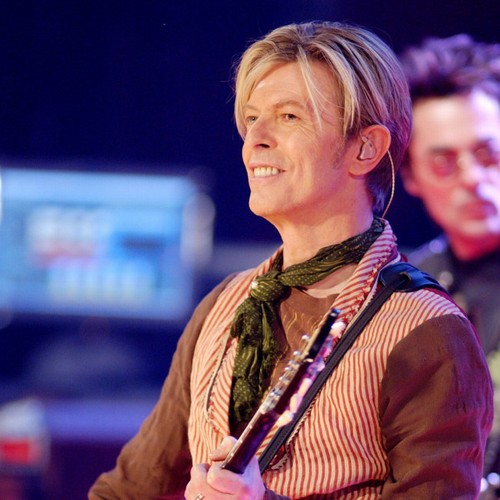 La letra manuscrita de David Bowie de 'Jean Genie' se vendió en 46.000 libras esterlinas en una subasta.
El ícono de la música tardía había dado originalmente la hoja de letras del éxito de 1972 de su LP 'Aladdin Sane' al fundador del club de fans de David Bowie, Neal Peters.
La letra fue subastada en Omega Auctions en Newton-Le-Willows, Merseyside.
El subastador Paul Fairweather dijo: "Estamos muy complacidos con el precio alcanzado por este conjunto histórico de letras".
La hoja A4 está firmada y fechada por el creador de éxitos de 'Life on Mars'.
La última venta de letras de Bowie se produce después de que las letras escritas a mano de 'Starman' se vendieran por más de 200.000 libras esterlinas.
La hoja tenía todas las correcciones y ediciones realizadas por la propia estrella y se vendió bajo el martillo en Australia rompiendo la estimación original de £ 40,000 para venderla por la friolera de £ 203,500, con el postor ganador nombrado como Olivier Varenne, director de adquisiciones y alianzas y colecciones en el Museo de Arte Antiguo y Nuevo (Mona) en Tasmania.
El propietario y fundador del museo, David Walsh, dijo sobre la venta: "Nos dejamos llevar y pagamos demasiado. Aparecerá en la biblioteca ampliada que estamos construyendo actualmente, junto con muchos otros artículos con los que nos dejamos llevar y también pagamos". mucho por."
Fairweather agregó: "Tuvimos un interés casi sin precedentes de todo el mundo por esta histórica pieza de recuerdo. Teníamos cinco líneas telefónicas en funcionamiento para la venta así como postores online y en sala.
"Estamos muy complacidos con el increíble precio alcanzado y estamos seguros de que la letra será apreciada y atesorada correctamente por el postor ganador".
La hoja de letras había estado con el mismo propietario desde la década de 1980 y anteriormente se había exhibido en el Museo V and A de Londres como parte de la colección David Bowie de la institución.
'Starman' apareció en el quinto álbum de Bowie 'The Rise and Fall of Ziggy Stardust and the Spiders from Mars', y se le atribuye haber ayudado a impulsar al cantante a la fama internacional.
Bowie murió a los 69 años el 10 de enero de 2016.
---