---
Kylie Minogue lanzará una colaboración con la estrella de Scissor SIsters Jake Shears
Written by rasco on February 1, 2023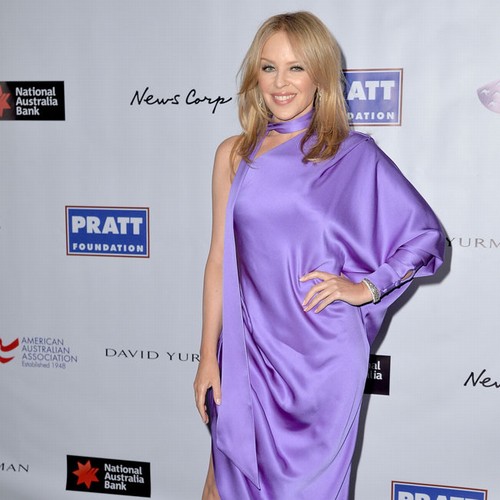 Kylie Minogue ha colaborado con Jake Shears en una nueva pista.
La superestrella del pop de 54 años se asoció con el líder de Scissor Sisters en su próximo álbum en solitario 'Last Man Dancing', que se lanzará el 2 de junio, para una canción llamada 'Voices', que figura como el tercera pista del nuevo disco y se dice que se inspiró en "todas las fiestas en casa" que el rockero ha organizado a lo largo de los años.
Jake es citado por la columna Bizarre del periódico The Sun diciendo: "La primera mitad te da esos momentos de canto que hacen que todos participen en la parte superior de la noche. A medida que pasan las horas, puedes volverte un poco más profundo y oscuro, más donde el Dice la segunda mitad del disco. Está inspirado en todas las fiestas caseras exageradas que he organizado".
La leyenda de 'I Should Be So Lucky' ha trabajado con Jake varias veces a lo largo de los años, más recientemente en el sencillo de 2017 'The Other Boys' junto con Nervo y Nile Rodgers, y realizó coros para las Scissor Sisters en su éxito de 2010 ' Any Which Way', pero la banda de rock también escribió su balada de 2007 'White Diamond', que estrenó durante su gira 'Showgirl Homecoming' tras su recuperación del cáncer de mama.
Para el nuevo álbum, Jake, quien también da la bienvenida a Le Chev, Amber Martin y Big Freedia como invitados especiales en el próximo disco, firmó con el sello discográfico independiente Mute, y el fundador Daniel Miller "no puede esperar" a que los fanáticos escuchen la nueva música. .
Él dijo: "Es un gran placer darle la bienvenida a Jake a la familia Mute. Trabajar con él en la configuración durante los últimos meses ha sido inspirador. No puedo esperar a que todos escuchen el nuevo álbum, Last Man Dancing, y Espero con ansias lo que será una campaña emocionante que se desplegará a lo largo de 2023".
---