---
Jamie T celebra el 'momento más grande' de su vida en el show de Finsbury Park
Written by rasco on July 1, 2023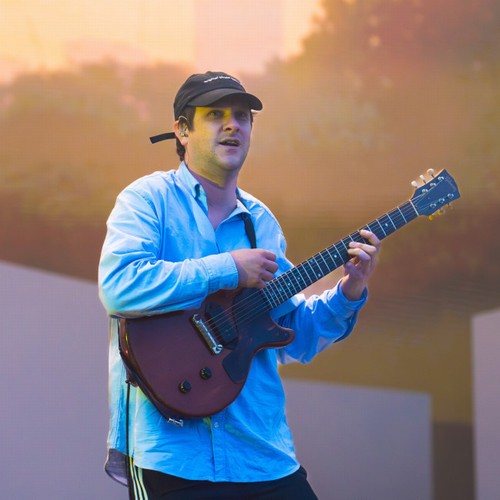 Jamie T elogió su concierto en Finsbury Park en Londres como el "momento más importante de mi vida".
El cantautor de 37 años tocó su espectáculo principal más grande en el norte de Londres el viernes por la noche (01.07.23) y elogió a las decenas de miles de fanáticos que acudieron bajo la lluvia para verlo a él y a su banda.
Él dijo: "Hola, Finsbury Park, gracias por venir. Se ven bien en el vecindario en este momento".
"¿Está usted con nosotros? Porque este es el momento más importante de mi vida en este momento".
Usando su gorra característica con pantalones cortos y una camisa, Jamie abrió su set con el nuevo sencillo 'Hippodrome' y lo siguió con '90s Cars', 'Operation' y 'Salvador', entre otras pistas.
Jamie, cuyo verdadero nombre es Jamie Alexander Treays, se tomó un momento a mitad del set para agradecer a sus fanáticos por hacer que el concierto fuera tan especial.
Él dijo: "Hemos estado haciendo esto durante casi 20 años y esta es la primera vez que tocamos nuestro set en la oscuridad.
"Esto significa mucho para nosotros, muchas gracias".
Jamie cerró su presentación con 'If You Got The Money' y después de que la multitud lo vitoreara para que regresara, volvió al escenario con una camiseta de fútbol vintage de la AFC Wimbledon.
Durante su bis, tocó 'Back in the Game', 'Sheila' y 'Sticks and Stones', y dedicó la canción a su viejo amigo Joe Bispham, describiendo la noche como un "asunto familiar" y guiando a los fanáticos en la interpretación. de 'Feliz Cumpleaños' para su baterista Alex.
Jamie cerró su espectáculo con su sencillo de 2014 'Zombie', de su tercer álbum de estudio 'Carry On the Grudge', mientras los fuegos artificiales iluminaban el cielo nocturno.
El rockero independiente fue apoyado por Willie J Healy, Hak Baker, Kojey Radical e Idles.
---
Descarga nuestra APP BEONERADIO
Google Play | Apple Store
www.be1radio.com
Instagram: @be1radio
---