---
J Hus, Taylor Swift y Rita Ora compitiendo en una carrera de tres para el álbum número 1
Written by rasco on July 17, 2023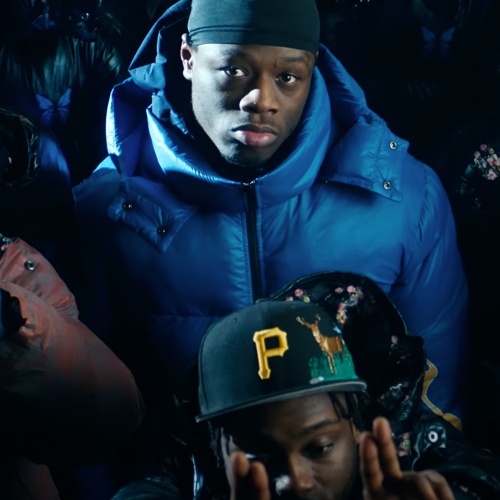 J Hus lidera una carrera a tres bandas por el álbum número 1 oficial de esta semana contra Taylor Swift y Rita Ora.
Beautiful and Brutal Yard, el tercer álbum de J Hus y el primero en tres años, actualmente busca un debut número 1. Si se mantiene, sería el segundo álbum que encabeza las listas de éxitos de Stratford MC, después de Big Conspiracy de 2020. Su aclamado debut en 2017, Common Sense, nominado al Premio Mercury, alcanzó su punto máximo en el número 6. Vea dónde se ubicaron cada canción y álbum de J Hus en el Reino Unido aquí.
Pero con menos de 2,000 unidades de gráficos separando actualmente a los 3 primeros, podríamos tener un final fotográfico para la carrera de esta semana.
El éxito de la semana pasada, Speak Now (Taylor's Version) de Taylor Swift, está en el número 2 a mitad de semana, mientras que se espera que el primer álbum de Rita Ora en casi media década, You & I, debute en el número 3, lo que marcaría el pop británico. el segundo Top 10 LP de la estrella. Descubre más sobre la realización del álbum en The Official Chat with Rita Ora aquí.
Otras nuevas entradas en el Top 10 podrían provenir del cantautor de Glasgow Gerry Cinnamon con Live At Hampden Park (4), la cantante estadounidense de pop alternativo PVRIS, que podría obtener su segundo LP Top 10 con Evergreen (5) y Lauren Spencer Smith, esperando un gran debut con su primer álbum de larga duración Mirror (6).
El segundo disco IRL de la estrella británica de R&B en ascenso, Mahalia, está en camino al número 9, en lo que sería su primera entrada en el Top 10 en la lista de álbumes oficiales.
El legendario guitarrista de Queen, Brian May, podría ver la colección ampliada del 30 aniversario de su EP en solitario Star Fleet Project volver a entrar en la lista en el número 13, su posición más alta hasta la fecha (habiendo alcanzado el número 35 en 1983).
El rapero estadounidense Lil Tjay está en camino de asegurar un tercer álbum Top 40 con 222 (24), y la colección de sencillos de Joel Corry Another Friday Night (28) busca convertirse en la primera entrada del DJ británico en la lista de álbumes oficiales.
Pop 2, el innovador mixtape de 2017 de la autora pop Charli XCX, podría ingresar a la lista por primera vez esta semana en el número 29, gracias a una edición de 5 años de aniversario, mientras que la reedición de Siouxsie del álbum debut en solitario de 2007, Mantaray, podría ver su éxito. un nuevo pico de Número 34.
Finalmente, el LP debut de Bastille, Bad Blood, celebra su décimo aniversario este año, y la edición recién lanzada Bad Blood X podría ayudar a empujar el antiguo disco número 1 de regreso al Top 40 (38).
---
Descarga nuestra APP BEONERADIO
Google Play | Apple Store
www.be1radio.com
Instagram: @be1radio
---