---
Gorillaz toma la delantera en la carrera del álbum número 1 con 'Cracker Island'
Written by rasco on February 27, 2023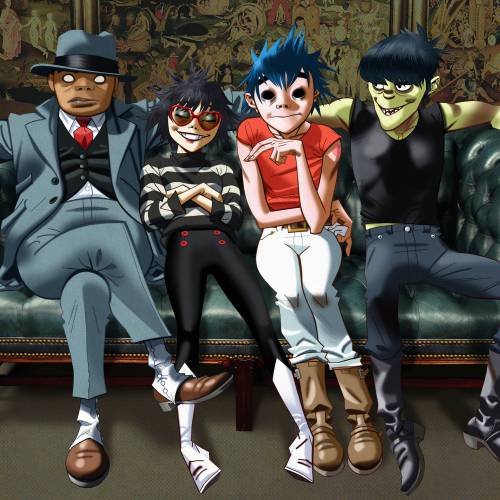 Gorillaz está en camino de reclamar su segundo álbum número 1, y el primero en 17 años, con Cracker Island.
El grupo virtual, compuesto por 2-D, Murdoc Niccals, Noodle y Russell Hobbs, toma la delantera con su octavo álbum de estudio. Si aguanta, se convertirá en el primer LP de la banda que encabeza las listas de éxitos desde Demon Days de 2005.
Mientras tanto, la cantautora nacida en Los Ángeles, Gracie Abrams, parece lista para hacer su debut en la lista de álbumes oficiales el viernes, con su primera colección de larga duración, Good Riddance, actualmente rastreando el número 2.
Adam Lambert podría anotar su primer LP Top 5 en solitario con High Drama, en el número 4 a mitad de semana. Anteriormente, el LP de Adam de 2015 The Original High disfrutó de un pico Top 10 (8), mientras que su grabación Live Around The World con Queen encabezó la lista en 2020.
El nuevo proyecto colaborativo Obey Robots también apunta a un debut en el Top 5 esta semana, con su primer lanzamiento One in a Thousand (5). El dúo está formado por Laura Kidd (de Penfriend y She Makes War) y Gareth 'Rat' Pring, miembro de Ned's Atomic Dustbin.
En otra parte del Top 10 de mitad de semana, el grupo de rock de Manchester The Slow Readers Club podría lograr lo mejor de su carrera con su sexto LP de estudio Knowledge Freedom Power (7), al igual que el cantautor escocés Callum Beattie con su segundo álbum Vandals (9).
Los rockeros formados en el sur de Londres, Shame, están en camino de reclamar un tercer álbum Top 40 con Food for Worms esta semana (14), ya que el rapero y productor discográfico estadounidense Yeat parece listo para hacer su debut en la lista de álbumes del Reino Unido con Aftërlyfe (16).
Angel Numbers está en camino de proporcionar al artista indie nacido en Edimburgo Hamish Hawk su primer LP Top 40 (23), mientras que el álbum Love de The Cult de 1985 podría ver un regreso al Top 40 por primera vez en 38 años gracias a un reedición en vinilo (32). El registro alcanzó su punto máximo en el número 4 en su lanzamiento original.
Y, finalmente, el cantante y rapero tejano Don Toliver, nacido Caleb Zackery Toliver, espera conseguir su tercer álbum Top 40 con Love Sick (33). Anteriormente, disfrutó del éxito en la lista de álbumes del Reino Unido con Heaven or Hell de 2020 (16) y el lanzamiento de 2021 Life of a Don (26).
---
Descarga nuestra APP BEONERADIO
Google Play | Apple Store
www.be1radio.com
Instagram: @be1radio
---