---
Girls Aloud lanzará pistas inéditas para conmemorar el aniversario del álbum debut
Written by rasco on March 27, 2023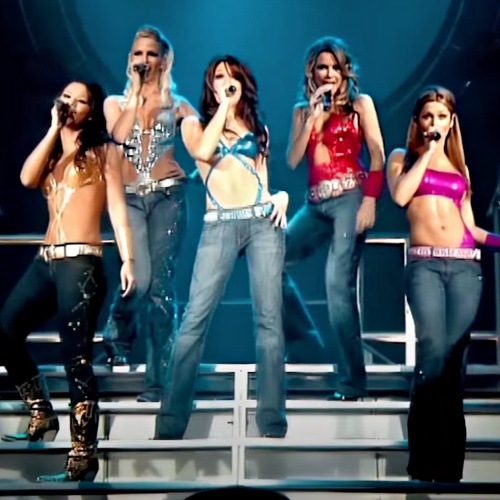 Girls Aloud está listo para lanzar nueva música en los próximos dos meses, confirmó su compañera de banda Kimberley Walsh.
Walsh confirmó la noticia cuando faltan solo dos meses para que su primer álbum, Sound Of The Underground, cumpla 20 años.
Para conmemorar la ocasión, le dijo a Daily Mail: "Tenemos algunas versiones alternativas divertidas de canciones por ahí y pequeños relanzamientos solo para marcar eso porque, ya sabes, es un gran problema".
"20 años es mucho tiempo y el amor que todavía sentimos por Sound Of The Underground y algunas de las canciones del primer álbum sigue siendo enorme".
"Así que todavía se siente como algo para celebrar, pero de una manera discreta, supongo".
Sin embargo, la cantante de Bradford descartó cualquier pista nueva: "Realmente no estamos haciendo nada juntos como grupo por razones obvias".
"Creo que ya ha habido un relanzamiento de Sound Of The Underground con diferentes chicas cantando letras diferentes, lo cual es muy divertido.
'Quiero decir, si eres un fan, es divertido. No estoy seguro de lo divertido que es si no te gusta Girls Aloud. Pero sí, solo cosas así'".
Desde entonces, los fanáticos han recurrido a las redes sociales para compartir su entusiasmo.
El año pasado, Cheryl, Nadine Kimberley y Nicola lanzaron un vinilo de 'Sound Of The Underground' con un arreglo inédito de la canción, y todas las ganancias se destinaron a Sarah Harding Breast Cancer Appeal en memoria de su difunta compañera de banda.
---
Descarga nuestra APP BEONERADIO
Google Play | Apple Store
www.be1radio.com
Instagram: @be1radio
---