---
Canciones de Madonna y Mariah Carey añadidas al Registro Nacional de Grabaciones de EE. UU.
Written by rasco on April 12, 2023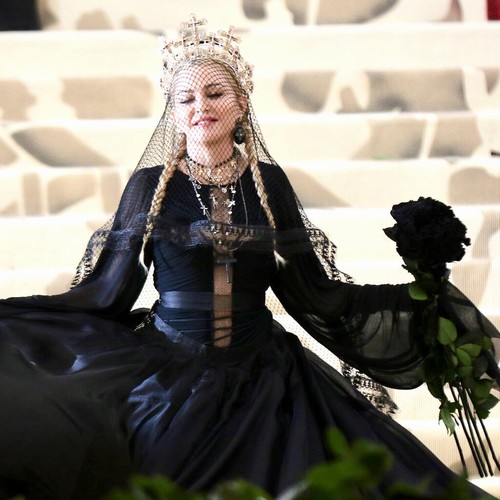 Las canciones de Madonna y Mariah Carey se han agregado al Registro Nacional de Grabaciones de EE. UU.
El miércoles, la bibliotecaria del Congreso Carla Hayden anunció que se incorporarán 25 grabaciones a la institución, incluido el clásico de Madonna de 1984 Like a Virgin, la canción festiva de Mariah de 1994 All I Want for Christmas Is You, la canción de Queen Latifah de 1989 All Hail the Queen y Daddy El crossover de Yankee en 2004 golpeó a Gasolina.
En un comunicado, Hayden explicó que las canciones han sido consideradas "tesoros de audio dignos de ser preservados para siempre".
"El Registro Nacional de Grabaciones preserva nuestra historia a través del sonido grabado y refleja la cultura diversa de nuestra nación", dijo. "La biblioteca nacional se enorgullece de ayudar a garantizar que estas grabaciones se conserven para las generaciones venideras, y agradecemos los aportes del público sobre qué canciones, discursos, podcasts o sonidos grabados debemos preservar a continuación. Recibimos más de 1100 nominaciones públicas este año para grabaciones. para agregar al registro".
Las últimas selecciones nombradas en el registro abarcan desde 1908 hasta 2012. Otras canciones añadidas incluyen Sherry de 1962 de The Four Seasons, Déjà Vu de 1970 de Crosby, Stills, Nash and Young, Imagine de 1971 de John Lennon, Stairway to Heaven de 1971 de Led Zeppelin, Flashdance… What a Feeling de Irene Cara de 1983, Sweet Dreams (Are Made of This) de Eurythmics de 1983 y Synchronicity de The Police de 1983.
Además, el tema de Super Mario Bros., compuesto por Koji Kondo, se convirtió en la primera banda sonora de un videojuego en unirse al registro.
"Tener esta música preservada junto con tantas otras canciones clásicas es un gran honor", dijo. "En realidad es un poco difícil de creer".
---
Descarga nuestra APP BEONERADIO
Google Play | Apple Store
www.be1radio.com
Instagram: @be1radio
---