---
The Pigeon Detectives regresan con el sencillo de regreso listo para el festival Lovers Come And Lovers Go
Written by rasco on March 9, 2023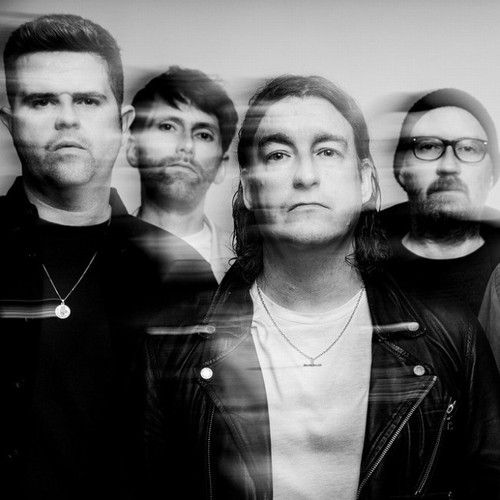 Los veteranos independientes The Pigeon Detectives están de regreso con su primera música nueva en siete años.
Los creadores de éxitos de 'I'm Not Sorry' han lanzado el nuevo sencillo, 'Lovers Come And Lovers Go', que fue producido por Rich Turvey, conocido por su trabajo con The Coral and Blossoms.
La nueva canción es la primera desde su LP de 2016 'Broken Glances'.
El grupo liderado por Matt Bowman, que se formó en 2004, dijo en un comunicado: "Esta canción resume la energía pura y pegajosa en la que The Pigeon Detectives ha construido su reputación, mientras evoluciona nuestro sonido para reflejar dónde estamos como personas en esta etapa en nuestras vidas. Es una celebración de todo lo que la banda fue, es y espera ser en el futuro. Sobre todo, es un éxito total que garantiza que muchos asistentes a los festivales salten como nunca antes".
Los fanáticos pueden esperar mucho más de los Detectives en 2023.
La banda que inicia su nueva era se produce después de celebrar el décimo aniversario de su álbum debut con ventas de platino 'Wait For Me' en 2017, y 15 años de 'Emergency' a principios de este año.
El LP anterior del grupo estaba dedicado a sus fieles seguidores.
Hablando sobre 'Broken Glances', Matt dijo en ese momento: "En este álbum sentimos que se lo debíamos a [our fans] para entregar algo real que documente el viaje en el que todos hemos estado juntos. Si escuchas lo suficiente y te tomas un tiempo con el disco, te darás cuenta de que es una oda para todos los que alguna vez compraron un álbum o asistieron a un espectáculo".
Transmita 'Lovers Come and Lovers Go' en todas las principales plataformas de transmisión.
---
Descarga nuestra APP BEONERADIO
Google Play | Apple Store
www.be1radio.com
Instagram: @be1radio
---