---
The Lathums and Red Rum Club encabezarán el primer festival This Feeling By The Sea
Written by rasco on March 6, 2023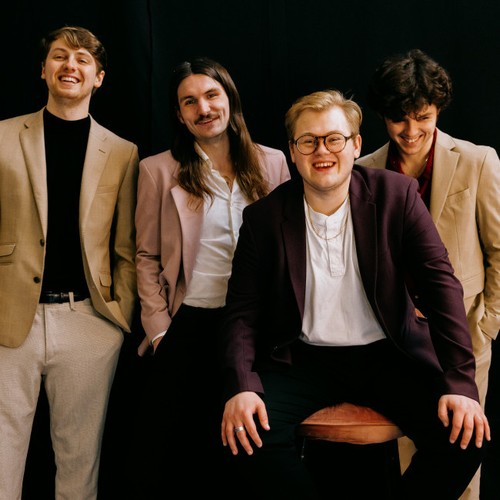 El Lathums and Red Rum Club está listo para sacudir el festival inaugural This Feeling By The Sea en Bridlington Spa.
Las bandas de guitarras más animadas del Reino Unido se reunirán el 18 y 19 de agosto para el gran evento bajo techo completamente nuevo en East Yorkshire, Inglaterra.
The Lathums y Red Rum Club encabezarán el sábado y el viernes por la noche, respectivamente.
La alineación del viernes también incluirá a The K's, el grupo local The Feens y los firmantes de This Feeling Records, Spangled y Komparrison.
El sábado verá actuaciones de los talentos de la próxima ola de The Lottery Winners, CVC y This Feeling Records, Overpass, que acaba de salir de un puesto de apoyo con Inhaler, y Rolla, que recientemente abrió para Kasabian en su gira de estadios, además de The Lilacs.
The Lathums comentó: "Es un placer ser invitado a tocar en Bridlington Spa, estamos ansiosos por tocar algunas canciones nuevas del álbum. Nos vemos pronto para un pequeño baile".
Red Rum Club dijo: "Estoy entusiasmado por tocar en la gran sala de Bridlington Spa este verano para This Feeling. Un gran grupo de personas que nos apoyaron en los primeros días. Sabemos que compartiremos escenario con los próximos prometedores de la escena musical del Reino Unido".
George Holmes de This Feeling dijo: "Estamos ansiosos por organizar una gran fiesta de verano en Bridlington Spa en el icónico 'Royal Hall'. Habiendo sido anfitriones de artistas como The Rolling Stones en los años 60 y Oasis en los años 2000, es hora de que la próxima generación de estrellas del rock 'n' roll suba al escenario".
Mark Lonsdale, gerente general de Bridlington Spa, agregó: "Estamos encantados de asociarnos con This Feeling para traer este nuevo festival anual de fin de semana al lugar y a la ciudad. Bridlington Spa es el hogar de la música en vivo en la costa de Yorkshire, y estamos emocionados de poder brindar una plataforma para bandas nuevas y emergentes. Durante los dos días, podrás ver 14 bandas, actuando ante una capacidad potencial de 3.800 personas, ¡esta es una que no te puedes perder!
Las entradas estarán a la venta a través de thisfeeling.co.uk/bythesea a partir de las 10 a. m. del jueves 9 de marzo, con un precio de £ 25 para el viernes, £ 30 para el sábado o £ 50 para el fin de semana.
---
Descarga nuestra APP BEONERADIO
Google Play | Apple Store
www.be1radio.com
Instagram: @be1radio
---