---
Taylor Swift 'nunca ha sido más feliz' en medio de rumores de romance con Matty Healy
Written by rasco on May 21, 2023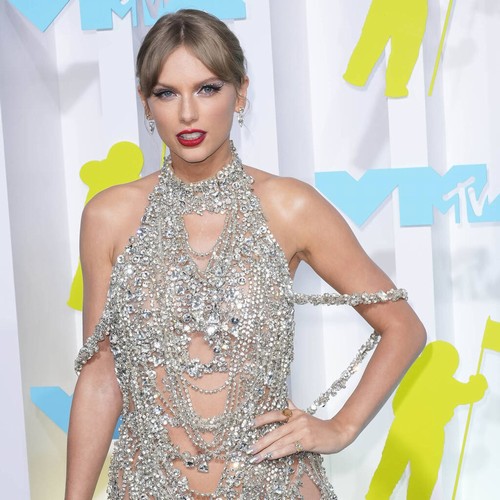 Taylor Swift "nunca ha sido tan feliz" en medio de rumores de que está saliendo con Matty Healy.
Según los informes, la creadora de éxitos de Anti-Hero y el líder de The 1975 comenzaron a verse a principios de este año, luego de su separación del actor Joe Alwyn.
Taylor y Matty han sido vistos juntos varias veces desde entonces, y durante su actuación en The Eras Tour en el Gillette Stadium en Foxborough, Massachusetts el sábado por la noche, la cantante ofreció a los fans una actualización de su vida personal.
"Nunca he sido tan feliz en mi vida, en todos los aspectos de mi vida, nunca", le dijo a la multitud, según un TikTok publicado en línea. "Y solo quiero agradecerte por ser parte de eso".
Poco tiempo después, Taylor declaró que su vida ahora "tiene sentido" antes de lanzar su canción de 2022, Pregunta…?
"No es solo una gira, simplemente siento que mi vida finalmente tiene sentido. Así que pensé en tocar esta canción que me trae muchos recuerdos felices", agregó el cantante de 33 años.
Los representantes de Taylor y Matty, de 34 años, aún no han abordado las especulaciones sobre el romance.
---
Descarga nuestra APP BEONERADIO
Google Play | Apple Store
www.be1radio.com
Instagram: @be1radio
---