---
Take That para actuar en vivo en el estreno de Greatest Days
Written by rasco on April 20, 2023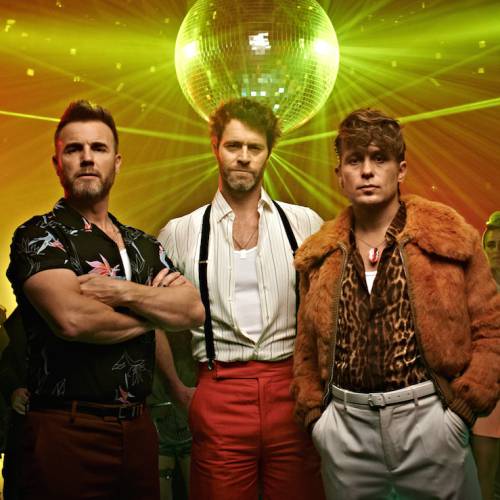 Elysian Film Group se complace en compartir el nuevo y emocionante tráiler y el arte de GREATEST DAYS, la adaptación cinematográfica del exitoso musical The Band de TAKE That, que se estrenará en los cines del Reino Unido y el ROI el viernes 16 de junio, con vistas previas el jueves 15 de junio.
TAKE That también se unirá a un evento de estreno muy especial en Londres el jueves 15 de junio y hoy estamos encantados de anunciar que esto incluirá una actuación en vivo de la banda que no se puede perder y que el público también podrá disfrutar. exclusivamente en los cines de todo el país en los avances de estreno que se llevarán a cabo esa misma noche.
GREATEST DAYS sigue a cinco mejores amigos que tienen la noche de sus vidas viendo a su boy band favorita en concierto. Veinticinco años después, sus vidas han cambiado de muchas maneras diferentes cuando se reúnen para un espectáculo épico más de su amada banda, para reavivar su amistad y descubrir que quizás sus mejores días están por venir.
GREATEST DAYS es la historia universal de amor y amistad para sentirse bien que presenta las exitosas canciones de TAKE That. Gary Barlow, Mark Owen y Howard Donald son los productores ejecutivos de la película.
---
Descarga nuestra APP BEONERADIO
Google Play | Apple Store
www.be1radio.com
Instagram: @be1radio
---