---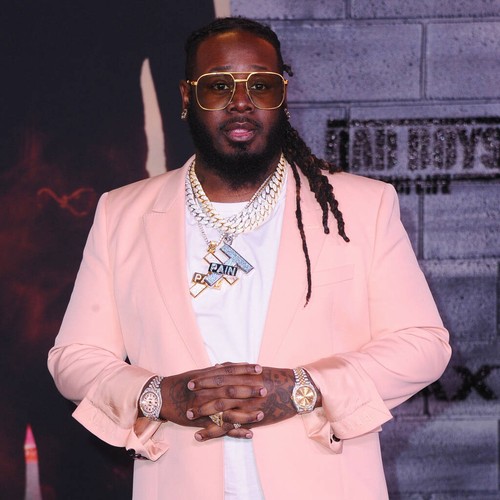 T-Pain ha prometido usar su "voz natural" en un nuevo álbum de covers.
El miércoles, la estrella de la música, cuyo nombre real es Faheem Rashad Najm, anunció que lanzará el proyecto de siete pistas, que se titulará Under the Covers, el 17 de marzo.
Y aunque T-Pain es conocido por popularizar el autoajuste, en un comunicado insistió en que su propia voz estará "al frente y al centro".
"Este álbum de versiones lleva años en desarrollo. Empecé a grabar esto justo después de ganar The Masked Singer (en 2019)", dijo. "Se suspendió por un tiempo, pero ahora que soy independiente, puedo hacer lo que quiera a través de (la etiqueta) Nappy Boy Entertainment y esto es algo que me ha gustado mucho durante mucho tiempo. "
Under the Covers incluirá versiones de A Change Is Gonna Come de Sam Cooke, Don't Stop Believin' de Journey y That's Life de Frank Sinatra.
"Estas canciones no son lo que esperarías cuando escuchas que T-Pain está haciendo un álbum de versiones y eso es lo que creo que es genial", agregó el cantante de 38 años.
T-Pain lanzó su sexto álbum de estudio, 1UP, en 2019.
---