---
Snoop Dogg y Dr. Dre celebran el 30 aniversario de Doggystyle con un par de conciertos de orquesta
Written by rasco on May 3, 2023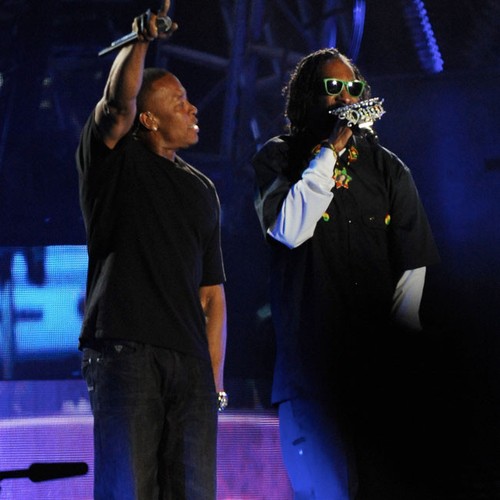 Snoop Dogg y Dr. Dre celebran el 30 aniversario de 'Doggystyle' con un par de espectáculos orquestales.
La Filarmónica de Los Ángeles actuará con la leyenda del rap de la costa oeste e invitada especial en 'Snoop Dogg Friends: 30th Anniversary of Doggystyle' en el legendario Hollywood Bowl los días 27 y 28 de junio.
Estarán respaldados por la Orquesta ReCollective dirigida por Derrick Hodge.
Los espectáculos son producidos por el mago del estudio detrás del disco, Dre.
Lanzado el 23 de noviembre de 1993, el disco siguió las contribuciones de Snoop al álbum debut en solitario de Dre 'The Chronic' en 1992.
Mientras tanto, Snoop anunció previamente planes para producir una película biográfica sobre su propia vida.
El creador de éxitos de 'Gin and Juice' unió fuerzas con Universal Pictures, el director Allen Hughes y el escritor Joe Robert Cole para hacer la próxima película.
Snoop, que producirá junto a Allen y Sara Ramaker, dijo en un comunicado: "Esperé mucho tiempo para armar este proyecto porque quería elegir al director adecuado, el escritor perfecto y la mejor compañía cinematográfica con la que podría asociarme". podría entender el legado que estoy tratando de retratar en la pantalla y el recuerdo que estoy tratando de dejar atrás.
"Fue el matrimonio perfecto. Fue un matrimonio sagrado, no macarrones sagrados".
Donna Langley, presidenta de Universal, agregó: "La vida y el legado de Snoop Dogg lo convierten en uno de los íconos más emocionantes e influyentes de la cultura popular.
"Nos reunimos con Snoop poco después de que adquiriera Death Row Records y tuvimos la oportunidad de escuchar su historia en sus propias palabras. Nos sentimos honrados de poder crear el documento duradero de este singular artista".
---
Descarga nuestra APP BEONERADIO
Google Play | Apple Store
www.be1radio.com
Instagram: @be1radio
---