---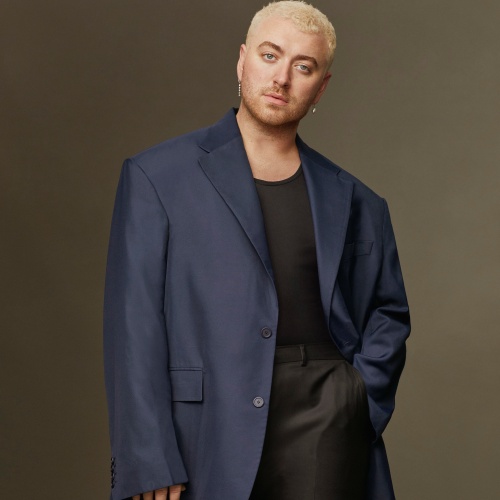 Sam Smith asegura hoy su tercer álbum número 1 oficial con Gloria.
El cantautor nacido en Londres llega a la cima con su cuarto álbum de estudio. Antes de esto, Sam obtuvo dos récords en las listas de éxitos; Debut en 2014 In The Lonely Hour y The Thrill Of It All de 2017. Su tercer LP, Love Goes, alcanzó el puesto número 2 en 2020.
Gloria también encabeza la lista oficial de álbumes de vinilo, demostrando ser el mayor lanzamiento en cera de la semana.
Hablando exclusivamente para OfficialCharts.com, Sam Smith dice:
"Gracias a todos mis increíbles marineros que han hecho de Gloria el álbum número 1 de esta semana. Estoy realmente abrumado y no podría haber hecho esto sin ti. Los amo a todos, esto es para nosotros".
La colección imperecedera de Eminem, Curtain Call: The Hits regresa hoy al Top 5 por primera vez desde 2006, marcando su semana 551 en la lista (5). Su cuarto LP de estudio, The Eminem Show de 2002, también vuelve al Top 40 por primera vez en casi 20 años (40).
Por otra parte, Bob Dylan reclama su 42° LP Top 10 con Fragments – The Time Out Of Mind Sessions 17; la última entrega de su serie Bootlegs (9). El disco contiene mezclas completamente nuevas, tomas descartadas y lados B raros tomados de sesiones de grabación de Time Out Of Mind de 1997; su decimotercer álbum de estudio, que originalmente alcanzó su punto máximo en el número 10. El álbum también ingresa al Top 5 oficial de álbumes de vinilo (3).
La estrella albano-estadounidense Ava Max obtiene su segundo álbum Top 40 con Diamonds & Dancefloors en el número 11; su debut en 2020 Heaven & Hell alcanzó su punto máximo en el número 2.
Y finalmente, el rapero y cantante estadounidense Lil Yachty logra lo mejor de su carrera, con su quinto álbum de estudio Let's Start Here, lo que le asegura su primer álbum Top 40 en el Reino Unido (32).
---