---
Ruti Olajugbagbe tuvo un año 'difícil' con problemas de salud mental
Written by rasco on April 18, 2023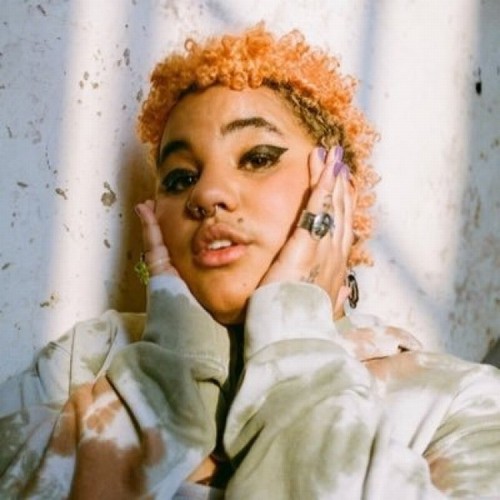 Ruti Olajugbagbe no estaba segura de cómo "terminarían" las cosas mientras luchaba con su salud mental.
La cantante de 23 años se convirtió en un nombre familiar cuando ganó 'The Voice UK' en 2018, pero la vida en el centro de atención la dejó luchando durante el último año, aunque ahora está en un lugar mucho mejor después de aprender a buscar apoyo y tomarse el tiempo. Para ella misma.
Hablando en la presentación de la Fender Next Class de 2023 en el Fender Artist Showroom en Londres el mes pasado, Ruti le dijo en exclusiva a BANG Showbiz: "El año pasado tuve un año difícil de salud mental y comencé a tomar medicamentos para eso y estaba como si no No sé cómo va a terminar esto para ser honesto, fue muy doloroso.
"Tienes que tomarte un tiempo para ti, tienes que hacérselo saber a la gente que te rodea porque hay gente que va a entender tanto como hay gente que no entiende y eso me desconcierta porque siempre he tenido ansiedad y no no entiendo
"Por mucho que sea difícil hablar de eso, tienes que hablar de eso porque entonces la gente sabe lo que está pasando y si tienes que tomarte un tiempo, no responder a los mensajes de texto o las cosas terminaron".
Además de ser parte de la Fender Next Class de 2023, Ruti tiene muchas otras grandes cosas en el horizonte y no podría estar más emocionada.
Hablando de sus planes futuros, dijo: "Estoy en el festival Great Escape y estoy tocando en el festival Body and Soul en Dublín, por lo que estoy muy emocionada.
"Tengo un nuevo sencillo que saldrá pronto, otro sencillo que saldrá el próximo mes y, con suerte, otro sencillo que saldrá después. Luego se lanzará una cinta mixta".
El gran espectáculo del festival de tres días, que se realizará del 11 al 13 de mayo, también contará con música de artistas como Arlo Parks, Maisie Peters, Nell Mescal y The Murder Capital, David Kitt, Deadletter, PVA, Fat Dog, English Teacher. y la legendaria banda de rock The Pretenders.
La Fender Next Class de 2023 incluye:
• Resplandor diurno (EE. UU.)
• Cafune´ (Estados Unidos)
• Jean Dawson (Estados Unidos)
• Bartees Strange (Estados Unidos)
• Adi Oasis (Estados Unidos)
• Mamá (EE. UU.)
• Wallice (Estados Unidos)
• Yahritza y Su Esencia (Estados Unidos)
• DannyLux (Estados Unidos)
• Devon Gilfillian (Estados Unidos)
• 49 Winchester (Estados Unidos)
• Cecilia Castleman (Estados Unidos)
• Luna Li (California)
• Malcriado (MX)
• Samm Henshaw (Reino Unido)
• The Mysterines (Reino Unido)
• Ruti (Reino Unido)
• Deyaz (Reino Unido)
• Tommy Lefroy (Reino Unido)
• Grentpérez (AU)
• Ruel (AU)
• BREIMEN (JP)
• Frijoles de Chile. (JP)
• Montaña rusa al atardecer (TW)
• Wen Zhaojie (CN)
---
Descarga nuestra APP BEONERADIO
Google Play | Apple Store
www.be1radio.com
Instagram: @be1radio
---