---
Robert Smith de The Cure 'asqueado' por las tarifas de Ticketmaster
Written by rasco on March 16, 2023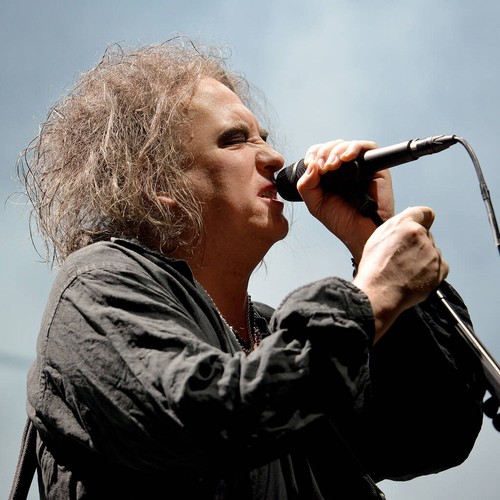 Robert Smith de The Cure ha llamado a los jefes de Ticketmaster por una "debacle de tarifas".
Después de que las entradas para la gira de 30 fechas de la banda de rock por América del Norte salieron a la venta el miércoles, los fanáticos se apresuraron a acudir a las redes sociales para señalar que se les había cobrado tarifas adicionales.
Más tarde, Smith publicó una serie de mensajes en Twitter en los que insistía en que él y la banda habían trabajado arduamente para que la gira fuera "asequible para todos los fanáticos" y estaba molesto al enterarse del modelo de "precio dinámico" de Ticketmaster.
"ESTOY TAN ENFERMO COMO USTEDES POR LA DEBACULA DE 'HONORARIOS' DE TICKETMASTER DE HOY. PARA SER MUY CLARO: EL ARTISTA NO TIENE FORMA DE LIMITARLOS", disparó. "HE ESTADO PREGUNTANDO CÓMO SON JUSTIFICADOS. SI TENGO ALGO COHERENTE A MANO DE UNA RESPUESTA, SE LO HARE SABER A TODOS".
Smith continuó afirmando que estaba "convencido" de que el sistema de verificación de Ticketmaster podría ayudarlos a "combatir" a los revendedores de boletos al hacer que los boletos no sean transferibles o que solo estén disponibles para la reventa a su valor nominal.
"SABEMOS QUE ES UN SISTEMA LEJOS DE SER PERFECTO, PERO LA REALIDAD ES QUE SI NO HAY SUFICIENTES ENTRADAS A LA VENTA, UN NÚMERO DE AFICIONADOS SE VA A PERDER CUALQUIER SISTEMA QUE UTILICEMOS; AL MENOS ÉSTE INTENTA CONSEGUIR ENTRADAS EN LAS MANOS DE ABANICOS A UN PRECIO JUSTO…" continuó el hombre de 63 años. "VOLVERÉ SI OBTENGO ALGO SERIO EN LOS HONORARIOS DE TM… MIENTRAS TANTO, ME Obligo a anotar mi OBVIO PENSAMIENTO RECURRENTE DE ELEFANTE EN LA SALA… QUE SI NADIE COMPRÓ DE SCALPERS… ENTONCES …"
Los representantes de Ticketmaster aún no han respondido a los comentarios de Smith.
La gira Shows of a Lost World de The Cure está programada para comenzar en Nueva Orleans el 10 de mayo.
---
Descarga nuestra APP BEONERADIO
Google Play | Apple Store
www.be1radio.com
Instagram: @be1radio
---