---
Riley Keough no siente 'presión' para continuar con el legado musical de la familia
Written by rasco on March 4, 2023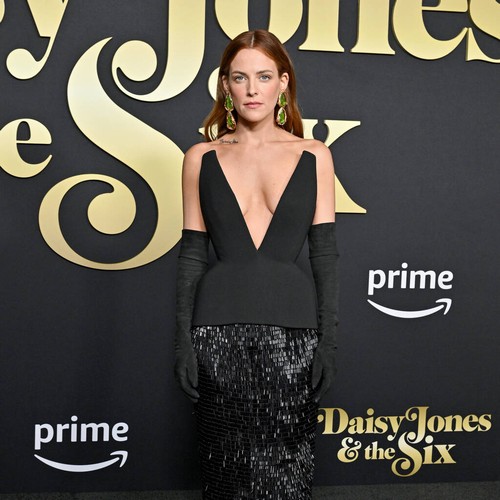 Riley Keough estaba emocionada de explorar su "relación personal" con la música mientras hacía Daisy Jones & The Six.
La actriz interpreta a una de las cantantes principales de una banda ficticia de los años 70 en la nueva miniserie de televisión, que se basa en el libro del mismo nombre de Taylor Jenkins Reid.
Durante una entrevista para Entertainment Tonight, se le preguntó a Riley si alguna vez sintió alguna "presión" para estar a la altura del legado musical de su familia, considerando que es nieta del ícono Elvis Presley e hija de la fallecida cantautora Lisa Marie Presley.
"Ciertamente no le pondría tanta presión. No sé si continúa el legado de mi abuelo, es algo propio para mí. Pero fue una experiencia muy divertida para mí. No soy músico. – o lo estoy ahora, supongo. He estado interesada en el cine toda mi vida y, por lo tanto, para mí, fue más amoroso tener una relación con la música de esa manera ", explicó.
"He escuchado música y toda mi familia son músicos y he estado mucho en este mundo y he estado de gira y todo ese tipo de cosas. Pero en realidad nunca lo había hecho yo mismo. Así que para mí, fue más sobre mi relación personal con tocar música, lo cual fue divertido".
Y aunque Riley no tiene ningún deseo de convertirse en artista discográfica, admitió que disfrutó ensayando canciones con el elenco.
"Tuvimos meses de sesiones improvisadas, así que tuvimos meses de ensayos, así que básicamente estuvimos practicando con la banda durante, no sé, un año", continuó la estrella.
Daisy Jones & The Six ahora se transmite a través de Prime Video.
---
Descarga nuestra APP BEONERADIO
Google Play | Apple Store
www.be1radio.com
Instagram: @be1radio
---