---
Mike Campbell de Heartbreakers sigue de duelo por Tom Petty
Written by rasco on February 12, 2023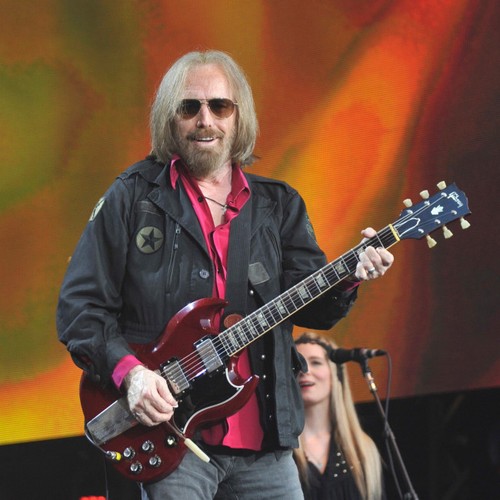 El ex miembro de Tom Petty and the Heartbreakers, Mike Campbell, todavía está de duelo por Tom Petty.
El guitarrista de 73 años, que coescribió muchos de los éxitos de la banda con Petty, incluidos 'Refugee', 'Here Comes My Girl', 'You Got Lucky' y 'Runnin' Down a Dream', admite que es " todavía procesando" el fallecimiento de la leyenda del rock, que murió en 2017 a los 66 años, y fue "agridulce" para él escuchar las canciones de la compilación 'Live at the Fillmore 1997' de la banda cuando la estaba preparando para su lanzamiento el año pasado.
Cuando se le preguntó si es "agridulce", dijo a la revista Guitar Player: "Por supuesto que lo es, porque Tom se fue y eso es algo difícil de manejar para mí, sentarme allí y escuchar cosas y escuchar su voz". en un dolor que todavía estoy procesando, pero soy un niño grande.
Puedo lidiar con eso. Hay mucho material y es importante, creo, porque algunos de los jóvenes tal vez nunca hayan escuchado el catálogo anterior, por lo que cuando se reeditan, existe la posibilidad de que se vuelva a experimentar".
Campbell también reveló que hay un puñado de pistas que nunca se han publicado en el archivo, pero que no son suficientes para un álbum.
Él dijo: "No. Hay algunas pistas adicionales aquí y allá. Muchas de ellas ya han salido. Pero no, no hay un álbum místico que esté tirado en el suelo. Están las cosas en vivo, como mencioné antes. Esas son las cosas principales que nunca se han escuchado".
Campbell dijo anteriormente que estaba agradecido de haber tenido la oportunidad de "conectarse" realmente con su amigo en su gira final juntos.
Él dijo: "En el hospital, acostado en la cama, hablé un poco con él. No podía comunicarse, pero tal vez me escuchó, no sé.
"Es difícil ponerlo en palabras, pero tuve la oportunidad en el avión un par de veces hacia el final de la última gira para conectarme, para decirle todas las cosas que realmente quería decirle.
"Pudimos tocar base, identificar nuestro vínculo y nuestra amistad de una manera muy poderosa. Me siento afortunado de haber tenido esos momentos con él, sin saber lo que se iba a desarrollar".
---