---
Metallica asegura su primer álbum número 1 en 15 años con '72 Seasons'
Written by rasco on April 21, 2023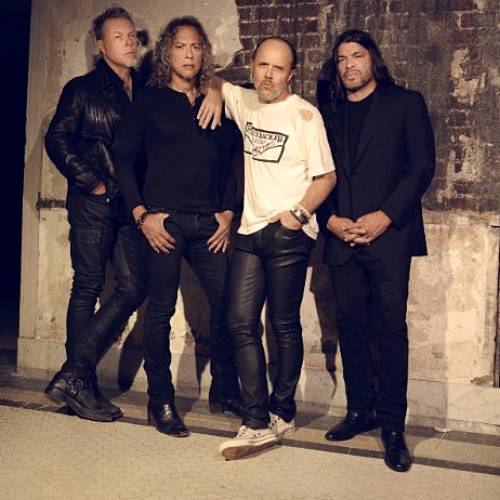 Metallica logra su cuarto álbum número 1 en el Reino Unido, y el primero en 15 años, con 72 Seasons.
El grupo de heavy metal formado en California, compuesto por James Hetfield, Lars Ulrich, Kirk Hammett y Robert Trujillo, alcanza la cima con su undécimo álbum de estudio; vendiendo más que el resto de los Top 5 combinados. Anteriormente, el grupo disfrutó de un éxito en las listas de éxitos con su LP homónimo de 1991 Metallica, el lanzamiento de 1996 Load y el disco de 2008 Death Magnetic.
72 Seasons también encabeza la lista oficial de álbumes de vinilo, demostrando ser el disco más popular en cera esta semana, y aterriza en el número 1 en la lista oficial de tiendas de discos como el LP más comprado de la semana en las tiendas de discos independientes del Reino Unido.
Hablando exclusivamente para Official Charts, Metallica dice: "¿Número 1 en el Reino Unido? ¡Espectacular! Estamos agradecidos. Gracias, Reino Unido, ¡estamos ansiosos por verte!".
Por otra parte, la colección de grandes éxitos perdurables de The Weeknd, The Highlights, levanta uno (2). A principios de este mes, Official Charts Company confirmó que The Highlights es el álbum oficial más grande de 2023 hasta el momento.
Mientras The Eras Tour continúa en Estados Unidos, Taylor Swift ve cinco de sus LP subir en la lista esta semana: Midnights de 2022 subió dos (3), el lanzamiento de 1989 de 2014 asciende cuatro (13), LP Lover de 2019 (15) y folklore de 2020 ( 20) ambos levantan cinco, y la reputación récord de 2017 sube ocho (29).
El trío de rock formado en Houston Waterparks reclama lo mejor de su carrera con el quinto álbum de estudio Intellectual Property, debutando en el número 10. El grupo, integrado por Awsten Knight, Geoff Wigington y Otto Wood, previamente alcanzó el éxito en el Top 40 en 2021 con su cuarto disco de estudio Greatest Hits (37). La propiedad intelectual también ingresa al Top 5 de la lista de álbumes de vinilo oficiales (3) y la lista de tiendas de discos oficiales (2).
Y finalmente, el rapero y cantante nacido en Tottenham, Avelino, asegura su primer álbum Top 40 con el tan esperado disco debut God Save the Streets (12).
---
Descarga nuestra APP BEONERADIO
Google Play | Apple Store
www.be1radio.com
Instagram: @be1radio
---
Continue reading