---
Los fanáticos de Harry Styles pueden seguir divirtiéndose en los eventos Love On Tour Aftershow Party
Written by rasco on March 30, 2023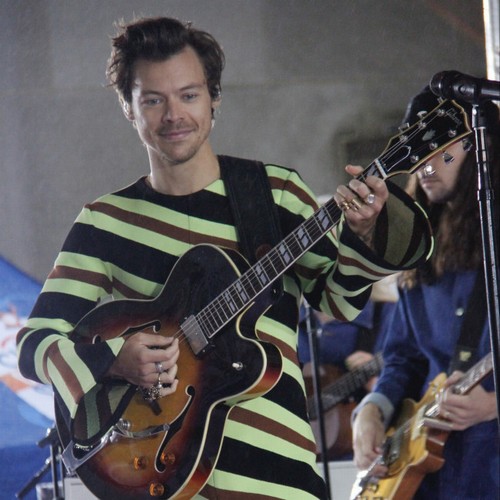 Los fans de Harry Styles que vayan a sus próximos conciertos podrán mantener el ambiente en la 'Fiesta Aftershow Love On Tour', presentada por Harry's House Party.
Harry's House Party, los creadores de la noche de club original de Harry Styles y One Direction, son bien conocidos por sus épicas fiestas de Harry Styles y One Direction, habiendo realizado numerosas noches con entradas agotadas tanto en el Reino Unido como en Australia, y serán los anfitriones varios eventos en los que el creador de éxitos 'As It Was' trae sus espectáculos 'Love On Tour' al Reino Unido.
Comenzando el 22 de mayo de 2023, la 'Fiesta Aftershow Love On Tour' seguirá a cada uno de los 11 conciertos de Harry en todo el Reino Unido, comenzando en JJ's en Coventry y continuando en Edimburgo, Londres y Cardiff.
Las noches están abiertas a cualquier persona mayor de 18 años, ya sea que asista al espectáculo de Harry esa noche, la noche siguiente o no asista.
Los bashes prometen ser como ningún otro, tocando los tres álbumes en solitario de Harry durante toda la noche acompañados de sus videos musicales, presentaciones en vivo, imágenes personalizadas, decoración estilo Harry y letras de canto de 'Harryoke'.
Además de todas las melodías de los álbumes de Harry, pistas inéditas y versiones, también verás y escucharás algunas de las mejores canciones de One Direction, además de pistas en solitario de sus antiguos compañeros de banda de 1D, Niall Horan, Louis Tomlinson, Liam Payne y Zayn Malik. como The Vamps, 5SOS, Olivia Rodrigo, Taylor Swift y The 1975.
El promotor Chris Moody dijo: "Después del éxito de las fiestas posteriores de 'Love On Tour' del año pasado con entradas agotadas, estamos ansiosos por volver para organizar fiestas aún más grandes en cada ciudad de la etapa británica de la gira de Harry en 2023".
Las entradas para todos los eventos cuestan £ 10 y se pueden comprar a través de Eventbrite.
También puede mantenerse al día con todas las noticias de 'Love On Tour Afterparties' en Instagram y TikTok.
La lista completa de fechas de 'Love On Tour Aftershow Party' es:
Lunes 22 de mayo: JJ's, Coventry
Martes 23 de mayo: JJ's, Coventry
Viernes 26 de mayo: The Liquid Room Warehouse, Edimburgo
Sábado 27 de mayo: The Liquid Room Main Room, Edimburgo
Martes 13 de junio: 229 Great Portland Street, Londres
Miércoles 14 de junio: 229 Great Portland Street, Londres
Jueves 15 de junio: 229 Great Portland Street, Londres
Viernes 16 de junio: 229 Great Portland Street, Londres
Sábado 17 de junio: 229 Great Portland Street, Londres
Martes 20 de junio: Tramshed, Cardiff
Miércoles 21 de junio: Tramshed Cardiff
---
Descarga nuestra APP BEONERADIO
Google Play | Apple Store
www.be1radio.com
Instagram: @be1radio
---