---
La estrella de A1 Ben Adams almorzó con una leyenda del fútbol, ​​pero no tenía idea
Written by rasco on March 26, 2023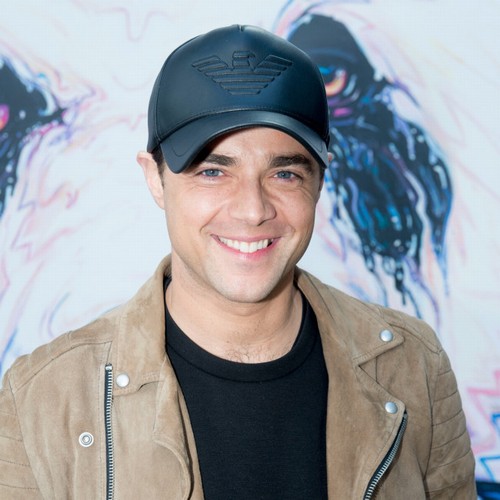 La estrella de A1, Ben Adams, una vez fue captado mientras almorzaba con la leyenda del fútbol brasileño Ronaldinho, pero no tenía idea de quién era.
La estrella del pop de 41 años no es fanática del fútbol y no tenía idea de que estaba hablando con la leyenda del deporte de 43 años, quien es uno de los mejores jugadores de todos los tiempos.
Le dijo a la revista Heat: "Salí a cenar y sabía que había un equipo de fútbol [in the restaurant], pero realmente no sigo el fútbol. Estuve charlando con este chico, que pensé que era francés durante toda la cena. Estábamos saliendo del restaurante y todos los paparazzi se estaban volviendo locos. Yo estaba como, '¿Con quién diablos acabo de cenar?'
"Pensé, 'Probablemente debería buscar en Google quién fue'. Fue [Brazilian football legend] Ronaldinho.
En estos días, Ben no solo es conocido como miembro de la banda de chicos A1, sino también por representar a Noruega en el Festival de la Canción de Eurovisión 2022 junto con Gaute Ormasen como parte de la banda de pop Subwoolfer.
El creador de éxitos 'Caught in the Middle' reveló recientemente que A1 rechazó 'Eurovisión' muchas veces en el pasado.
Le dijo a The Sun: "Antes era como el beso de la muerte. Le preguntaron a A1 muchas veces si estaríamos interesados ​​​​en hacerlo y dijimos 'absolutamente no'.
"Tal vez lo consideraríamos si estuviéramos directamente en la plataforma de Eurovisión. No lo haríamos si tuviéramos que hacer las rondas preliminares".
"Lo hicimos hace años y años en Noruega. Enviamos una canción y quedamos en segundo lugar en ese entonces, y eso estuvo bien, pero habiendo estado allí y en el gran espectáculo, no quiero competir en las rondas anteriores". No tiene sentido retroceder".
---
Descarga nuestra APP BEONERADIO
Google Play | Apple Store
www.be1radio.com
Instagram: @be1radio
---