---
Kevin Jonas pidió elegir entre la música de Miley Cyrus y Demi Lovato
Written by rasco on May 16, 2023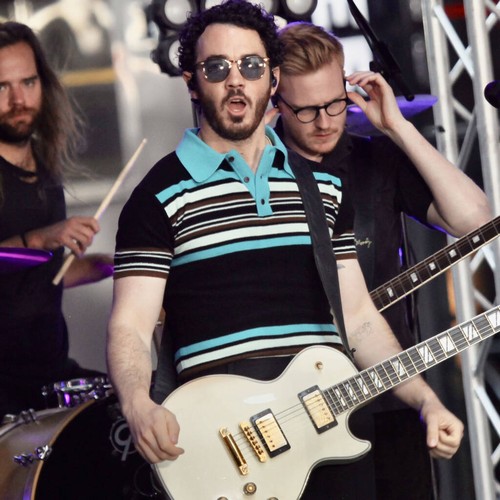 Kevin Jonas ha revelado si cree que Miley Cyrus o Demi Lovato han hecho mejor música.
Durante una aparición el domingo en Watch What Happens Live con Andy Cohen, los Jonas Brothers jugaron una ronda de Plead The Fifth, en la que se les hicieron preguntas difíciles.
Durante el juego, se le preguntó a Kevin: "¿Qué ex estrella de Disney tiene el mejor catálogo de música? Miley Cyrus o Demi Lovato".
El cantante respondió: "Ooh, esto es difícil… Escribimos el primer álbum para Demi, así que diría nosotros porque, entonces, estamos incluidos".
Los Jonas Brothers coescribieron y coprodujeron muchas canciones en el álbum debut de Demi de 2008, Don't Forget, que incluso contó con una colaboración con la banda titulada On The Line. También protagonizaron juntos las películas de Disney Channel, Camp Rock y Camp Rock 2: The Final Jam, en 2008 y 2010.
El hermano de Kevin, Nick Jonas, salió con Miley desde junio de 2006 hasta diciembre de 2007, mientras que Joe Jonas salió brevemente con Demi en 2010.
"Con el tiempo que hemos compartido juntos, me doy cuenta de que ahora siento que me preocupo más por nuestra amistad", dijo Joe a Us Weekly sobre su ruptura con Demi en 2010. amigo."
---
Descarga nuestra APP BEONERADIO
Google Play | Apple Store
www.be1radio.com
Instagram: @be1radio
---