---
Gorillaz asegura su segundo álbum número 1 con 'Cracker Island'
Written by rasco on March 3, 2023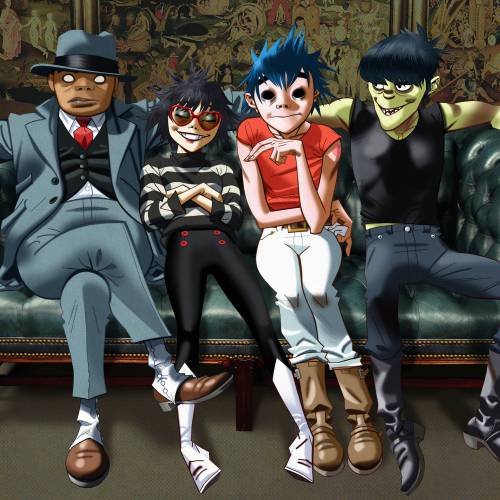 Gorillaz asegura hoy su segundo álbum número 1 oficial con Cracker Island.
El último LP del grupo de rock virtual y la creación de Damon Albarn de Blur y el artista Jamie Hewlett, que incluye a 2-D, Murdoc Niccals, Noodle y Russell Hobbs, se convierte en su primer éxito en las listas de éxitos en 17 años, habiendo alcanzado la cima por última vez con Demon Days. en 2005.
En declaraciones exclusivas a Official Charts, la estrella de Gorillaz, Murdoc Niccals, dice: "Nunca dudes, de verdad. Esto no solo fue predicho en las profecías, ¡tenemos los mayores fanáticos en el cosmos! Además, un ejército de equipos crack de Cracker Island en todo el mundo aportan su granito de arena a la causa.
"¡Realmente se necesita una aldea global para levantar un álbum de éxito número 1! ¡Alabado sea cada uno de ustedes!"
Los copresidentes de Parlophone, Nick Burgess y Mark Mitchell, dicen: "Gorillaz siempre ha sido, y sigue siendo, una de las bandas más innovadoras y pioneras del planeta.
"Cracker Island es una prueba de que su espíritu creativo es tan poderoso como siempre y el éxito del álbum muestra que la audiencia sigue creciendo y evolucionando con la música de la banda. Ha sido un increíble esfuerzo de equipo a escala mundial por parte de Damon, Jamie y el equipo directivo de Eleven, que han trabajado incansablemente con Parlophone y los equipos internacionales de Warner para ofrecer una historia de éxito mundial.
"Felicitaciones a Gorillaz por su álbum número 1 oficial".
Cracker Island también encabeza la lista oficial de álbumes de vinilo, demostrando ser el disco de cera más comprado de la semana.
Disfrutando de su primera entrada en la lista de álbumes oficiales, la cantautora nacida en Los Ángeles, Gracie Abrams, celebra hoy un debut en el número 3 con su disco debut Good Riddance. El LP también encabeza la lista de tiendas de discos oficiales, nombrada como la más vendida en tiendas de discos independientes esta semana.
Por otra parte, el exportador de Indiana, Adam Lambert, reclama lo mejor de su carrera en solitario con su quinto álbum de estudio High Drama esta semana (5). El consumado cantautor, también el vocalista principal actual de Queen, disfrutó anteriormente del éxito en el Top 40 en solitario con su debut en 2009 For Your Entertainment (36), el lanzamiento de 2012 Trespassing (16) y el LP de 2015 The Original High (8).
Felicitaciones también a Obey Robots, quienes aseguran su primer álbum Top 20 con One in a Thousand (14). Es el lanzamiento debut del dúo, formado por Laura Kidd (de Penfriend y She Makes War) y Gareth 'Rat' Pring, miembro de Ned's Atomic Dustbin.
El rapero y productor estadounidense Yeat hace su primera aparición en la lista de álbumes del Reino Unido con Aftërlyfe hoy (20), mientras que el grupo de rock del sur de Londres, Shame, obtiene su tercer LP Top 40 con Food for Worms (21).
Vandals proporciona al cantautor escocés Callum Beattie un nuevo pico en su carrera (22), mientras que los rockeros de Manchester The Slow Readers Club celebran un cuarto álbum Top 40 con Knowledge Freedom Power (29).
Y finalmente, el cantante y rapero tejano Don Toliver, nacido Caleb Zackery Toliver, logra su tercer LP Top 40 con Love Sick (36).
---
Descarga nuestra APP BEONERADIO
Google Play | Apple Store
www.be1radio.com
Instagram: @be1radio
---