---
Foo Fighters anuncia su primer álbum desde la muerte de Taylor Hawkins
Written by rasco on April 19, 2023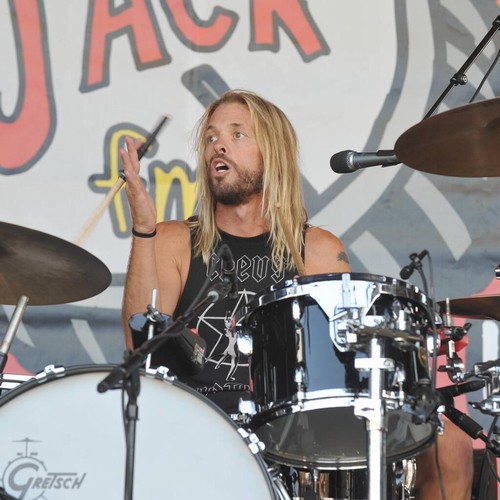 Foo Fighters lanzará su primer álbum desde la muerte del baterista Taylor Hawkins en junio.
Los creadores de éxitos de The Best of You anunciaron el miércoles que su undécimo álbum, But Here We Are, se lanzará el 2 de junio.
En un comunicado de prensa, el disco fue descrito como "valiente, dañado e inquebrantablemente auténtico" y "el primer capítulo de la nueva vida de la banda", tras la muerte de Hawkins en marzo de 2022 a la edad de 50 años.
"Una respuesta brutalmente honesta y emocionalmente cruda a todo lo que Foo Fighters soportó durante el último año, But Here We Are es un testimonio de los poderes curativos de la música, la amistad y la familia", dice el comunicado.
"Canalizando sónicamente la ingenuidad del debut de Foo Fighters en 1995, informado por décadas de madurez y profundidad, But Here We Are es el sonido de hermanos que encuentran refugio en la música que los unió en primer lugar hace 28 años, un proceso que fue tan terapéutico como sobre la continuación de la vida".
But Here Are We abre con el sencillo principal Rescued, que se dio a conocer el miércoles, y presenta otras nueve canciones tituladas Under You, Hearing Voices, But Here We Are, The Glass, Nothing at All, Show Me How, Beyond Me, The Teacher. , y descansar.
Según el comunicado, las pistas "recorren la gama emocional desde la rabia y el dolor hasta la serenidad y la aceptación, y una miríada de puntos intermedios".
Hawkins se unió a Foo Fighters en 1997. La banda aún no ha anunciado quién reemplazará al músico para sus próximas presentaciones este verano. Tampoco está claro quién tocó la batería en el próximo álbum.
---
Descarga nuestra APP BEONERADIO
Google Play | Apple Store
www.be1radio.com
Instagram: @be1radio
---