---
Elton John y Camilla, reina consorte rinden homenaje a Paul O'Grady
Written by rasco on March 29, 2023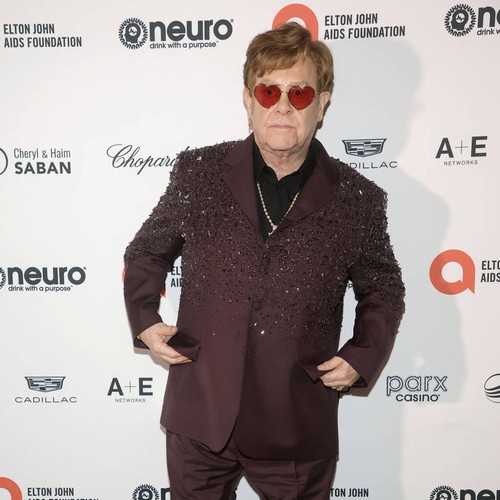 Elton John y Camilla, la reina consorte, rindieron homenaje a la fallecida personalidad de la televisión Paul O'Grady luego de su muerte el martes.
El presentador de televisión y comediante británico, conocido por su alter ego drag Lily Savage, falleció "inesperadamente pero en paz" el martes por la noche a los 67 años.
Después de que se anunciara la triste noticia el miércoles por la mañana, Elton recurrió a Instagram para rendir homenaje a Paul, quien organizó su despedida de soltero y la de David Furnish antes de que formaran una sociedad civil en el Reino Unido en 2005.
"Noticias tristes al enterarnos del fallecimiento de Paul O'Grady esta mañana", escribió Elton junto a una foto de él con Paul como Lily Savage. "Un artista brillante, ingenioso y partidario de los derechos LGBTQ+ y la lucha contra el SIDA y el VIH con quien tuve la suerte de pasar tiempo incluso cuando fue anfitrión de @davidfurnish's and my Stag Party antes de nuestra Civil Partnership en 2005".
Continuó: "Gracias por toda la alegría que trajiste al mundo, Paul. Fuiste a lugares a los que nadie había ido antes y te extrañaremos mucho".
Después de que el matrimonio entre personas del mismo sexo se legalizara en el país de origen de Elton en 2014, él y David se casaron en el noveno aniversario de su unión civil.
Paul era mejor conocido por presentar programas de televisión como Blankety Blank, The Paul O'Grady Show, Blind Date reboot y For the Love of Dogs.
En un comunicado del Palacio de Buckingham, Camilla, la reina consorte, que apareció en un episodio único de For the Love of Dogs el año pasado, dijo que estaba "profundamente entristecida por haberse enterado de la muerte de Paul O'Grady, con quien ella trabajó de cerca para apoyar el trabajo de Battersea Dogs and Cats Home y cuyo cálido corazón y contagioso humor iluminaron las vidas de tantos".
La causa de la muerte de Paul aún no ha sido revelada.
---
Descarga nuestra APP BEONERADIO
Google Play | Apple Store
www.be1radio.com
Instagram: @be1radio
---