---
El nuevo atuendo de los ex miembros de Super Furry Animals, Das Koolies, lanza su EP debut
Written by rasco on March 13, 2023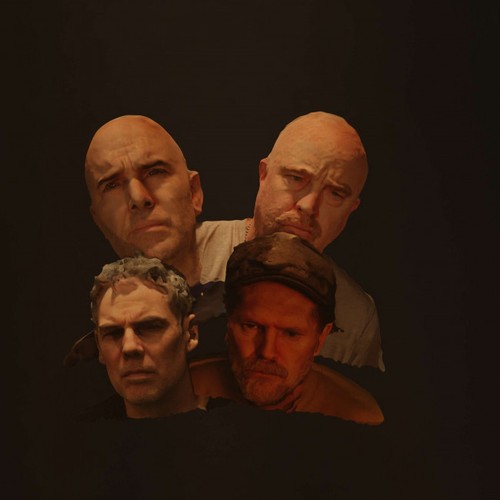 El nuevo equipo de los ex miembros de Super Furry Animals, Das Koolies, ha lanzado su EP debut 'The Condemned'.
El grupo galés, compuesto por Huw Bunford, Cian Ciarán, Dafydd Ieuan y Guto Pryce, ha iniciado una nueva era con su nueva marca de electrónica.
La colección incluye el destacado sencillo 'You Killed My Robot', que cuenta "historias de tecnología perdida por la locura humana. Lamentándose y rindiendo homenaje a los drones fáciles de sacrificar que se adentraron en los reactores destruidos de la condenada planta nuclear de Fukushima".
El cuarteto dijo: "Desde el puente podemos ver nuestro rumbo corregido y profundos mares de sonido se extienden ante nosotros. Liberados, equipados, preparados y a toda vela".
Das Koolies surgió por primera vez con el sencillo 'It's All About The Dolphins' en 2020.
Un comunicado de prensa señala que la "génesis del grupo se encuentra en los años noventa, media década entre capítulos y tema de rumores desde entonces".
Super Furry Animals es la banda que le dio al mundo el audio de Sir Paul McCartney masticando apio y zanahoria.
La banda de rock se asoció con la leyenda de los Beatles en su canción de 2001 'Receptáculo para el respetable', que apareció en la reedición del vigésimo aniversario de su álbum 'Rings Around The World' en 2021.
Gruff y compañía se encontraron con el ícono de la música de 80 años en los Premios NME en 2000, donde aceptó la extraña solicitud de tocar la percusión de "zanahoria y apio" en la canción.
Y los fanáticos pueden escuchar el cameo completo de 60 segundos de Macca, que es ideal para los amantes de ASMR, en YouTube.
El teclista Cian comentó: "Iba a venir al estudio y luego decidió no hacerlo por alguna razón. Entonces, le enviamos pistas de acompañamiento estéreo para que pudiera mantener el tiempo, luego envió la cinta con un mensaje que comenzaba con un un acento galés realmente dudoso. Luego dice: 'Espero que te guste': ¡lo siguiente que sabes es que solo escuchas este sonido de masticación!
Transmita 'The Condemned' en todas las principales plataformas de transmisión.
La lista de canciones de 'The Condemned' es:
1. 'Los Condenados'
2. 'Dim Byd Mawr'
3. 'Tú mataste a mi robot'
4. 'Toma una rebanada'
---
Descarga nuestra APP BEONERADIO
Google Play | Apple Store
www.be1radio.com
Instagram: @be1radio
---