---
El lanzamiento de Subtract ve a Ed Sheeran apuntando a la nueva entrada más alta
Written by rasco on May 7, 2023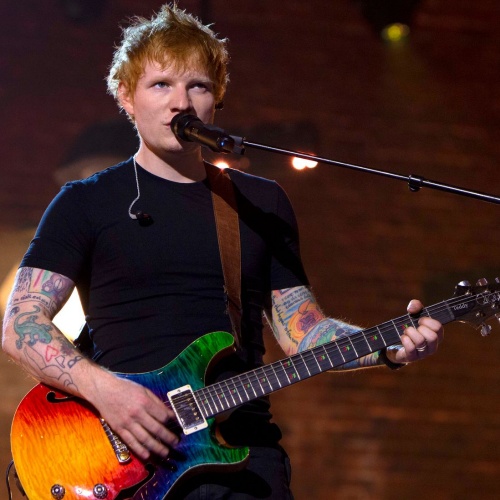 Tras el lanzamiento de su quinto álbum de estudio, (Subtract), Ed Sheeran está en camino de obtener la entrada más alta de esta semana con Cortinas (10), mientras que el segundo sencillo, Boat, podría volar al Top 40 por primera vez (12). El ex número 1 Eyes Closed está actualmente arriba de tres lugares (3).
Calvin Harris y Ellie Goulding están avanzando por quinta semana en el número 1 con Miracle. Se convertiría en el sencillo número 1 de mayor duración de Ellie en el Reino Unido.
Después de ganar el título del primer grupo de chicas de K-pop en lograr un single Top 10 del Reino Unido el viernes, Fifty Fifty podría llevar a Cupid a un nuevo pico del Número 8.
David Guetta, Anne-Marie y Coi Leray se acercan un poco más al Top 10 mientras Baby Don't Hurt Me se prepara para subir dos (11).
El último sencillo de Bring Me The Horizon, LosT, podría convertirse en su sexto Top 40 y el primer sencillo en el Top 20, en el número 15 después de 48 horas.
The Krown Jewelz (los artistas generalmente conocidos como The K ** ts en sus apuestas juradas por el Número 1 de Navidad) podrían ver su nuevo sencillo Scrap The Monarchy debutar en el Número 17.
---
Descarga nuestra APP BEONERADIO
Google Play | Apple Store
www.be1radio.com
Instagram: @be1radio
---