---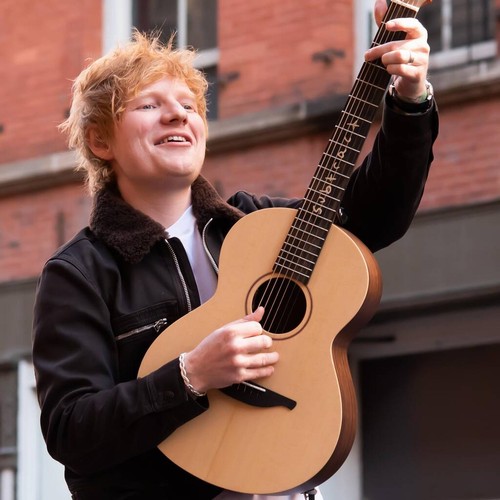 Ed Sheeran está "súper orgulloso" de su viejo amigo, Harry Styles.
Durante una aparición reciente en The Sprout Podcast, el cantante de Shape of You reflexionó sobre su amistad de 13 años con el creador de éxitos de As It Was, a quien describió como el "artista solista más grande del mundo".
"Hay algo acerca de pasar por tus años de formación, sabes que es bastante extraño. Obviamente, él está en la cima del mundo en este momento y ha pasado de estar en la banda de chicos más grande del mundo a ser el solista más grande". artista del mundo", elogió el joven de 32 años a la ex estrella de One Direction. "Y es que es un viaje increíble de ver. Estoy, como, realmente, como súper, súper orgullosa de él".
Mientras conversaban sobre su conexión, Ed reveló que coincidentemente se estaban quedando en la misma casa cuando escucharon que tanto el éxito de One Direction What Makes You Beautiful como su álbum de 2011 + habían llegado al número uno el mismo día.
En otra parte de la entrevista, la estrella británica se refirió a su amistad con Taylor Swift.
"Es lo mismo con Taylor, como, rara vez hay personas a las que les gusta entenderte totalmente y creo que ambos porque son artistas solistas y están en este nivel en el que hablas y hay un entendimiento allí que no necesariamente obtienes de todos", agregó.
---
Descarga nuestra APP BEONERADIO
Google Play | Apple Store
www.be1radio.com
Instagram: @be1radio
---