---
Chance the Rapper dispuesto a colaborar con Peppa Pig para sus hijas
Written by rasco on May 3, 2023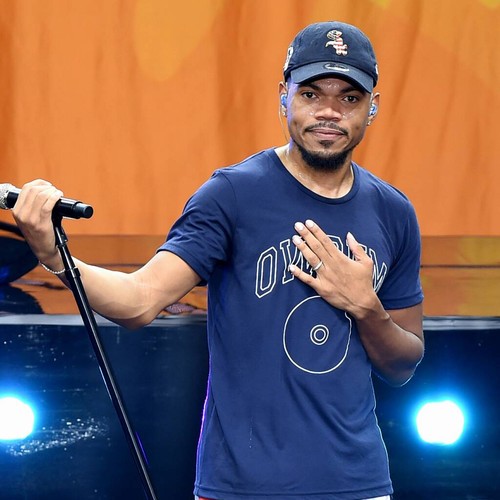 Chance the Rapper está dispuesto a colaborar con Peppa Pig para hacer felices a sus hijas.
Durante una aparición en Late Night with Seth Meyers el lunes, el presentador Seth le preguntó al rapero si sus hijas Kensli, de siete años, y Marli, de tres, disfrutan de su música.
"Sí, les gusta mi música. Realmente, les gusta más Peppa Pig y sus contemporáneos", sonrió. "Pero, como, tengo algunas canciones que escucharán".
Chance continuó señalando que a sus hijos, a quienes comparte con su esposa Kirsten Corley, les gusta "mucho" su canción Let's Go on the Run de 2019, pero tiene que tener mucho cuidado "cuando elijo mis canciones para mis hijos". debido al contenido.
Más tarde, Seth le preguntó a Chance si consideraría formar equipo con el amado personaje de dibujos animados Peppa "en un intento desesperado por ganarse el afecto" de sus chicas.
"Peppa, si estás escuchando en este momento, estoy tratando de trabajar o al menos conseguir algunos autógrafos para mis hijos. Saludos a Peppa Pig", se rió la joven de 30 años.
En otra parte del chat, Chance reflexionó sobre el aniversario de 10 años de su mixtape Acid Rap y recordó cómo realizó espectáculos en los estacionamientos de la escuela secundaria en Chicago antes de volverse famoso.
---
Descarga nuestra APP BEONERADIO
Google Play | Apple Store
www.be1radio.com
Instagram: @be1radio
---