---
Bucks Fizz 'Estábamos destinados a lanzar el golpe de Tina Turner primero'
Written by rasco on February 9, 2023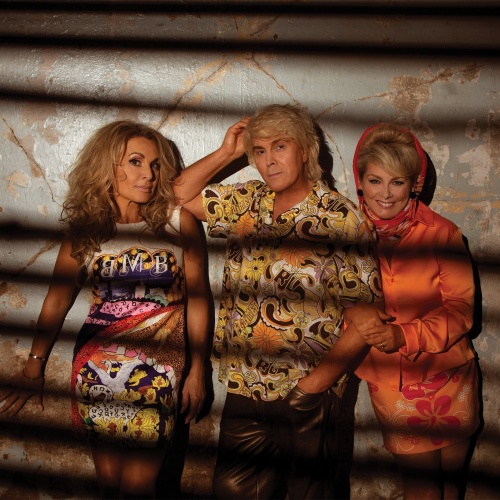 Cheryl Baker y Jay Aston dicen que Bucks Fizz estaba destinado a lanzar 'What's Love Got To Do With It' antes que Tina Turner.
Hablando con el podcast Celebrity Catch Up, la pareja reveló que estaba destinado a su cuarto álbum de estudio 'I Hear Talk'. Cheryl dijo: "Si tengo que ser completamente honesta, preferí la versión de Tina".
Jay agregó: "Ella hizo la versión que era como la demostración original. El hecho de que fuera cantado por una mujer era mucho más genial, actual y nervioso".
Baker explicó que el grupo incluso recibe una mención en la nueva película biográfica de Tina: "En la película biográfica de Tina, mencionan la canción y Bucks Fizz. No de una manera muy agradable, pero aun así, es agradable para ella una mención", se rió.
Entre 1981 y 1988, Bucks Fizz vendió 9 millones de sencillos y estuvo 150 semanas en las listas británicas. La banda logró 11 éxitos entre los 20 primeros, que incluyeron 7 sencillos entre los 10 primeros, como If You Can't Stand The Heat, New Beginning y Now That Days Are Gone.
Encabezaron las listas tres veces, con The Land Of Make Believe, My Camera Never Lies y, por supuesto, la canción ganadora de Eurovisión, Making Your Mind Up.
Jay y Cheryl, junto con su compañero de banda Mike Nolan, ahora actúan bajo The Fizz. Su último álbum 'Everything Under The Sun' fue lanzado hace unos meses, producido por Mike Stock.
The Fizz realizará un concierto especial de aniversario tardío en el O2 Indigo de Londres el 31 de marzo de 2023, las entradas ya están a la venta.
---